"When I Look in the Mirror, I Throw Up"- Legendary Bodybuilder Arnold Schwarzenegger Struggled Through Body Image Issues
Published 05/25/2022, 8:30 AM EDT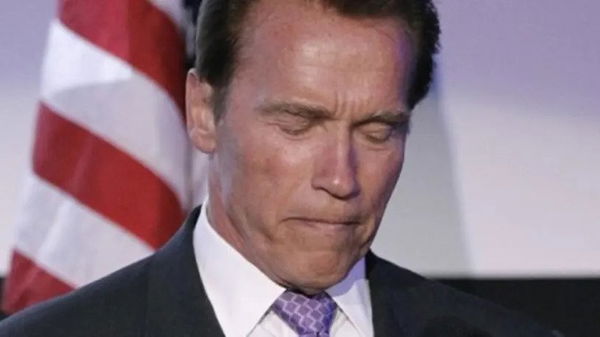 There aren't many people who can boast of a resume as diverse as that of Arnold Schwarzenegger. A champion bodybuilder, an iconic actor, a beloved politician, and a real estate mogul. Arnie has done it all. His success has contributed to what has now become a $450million net worth. For a boy born in Austria who came to America to win bodybuilding competitions, this is more than a dream come true.
But life isn't always sunny, and even our beloved 'Governator' went through a rough patch.
ADVERTISEMENT
Article continues below this ad
Arnold Schwarzenegger struggled with self-esteem issues
Being as successful in life as Arnold Schwarzenegger, one would think there isn't anything he has to worry about. But you might be mistaken. During an interview, Arnold opened up about struggling with self-esteem issues. People have probably faced mental health issues at some or other time in their life. But gathering the courage to speak up about them is a rarity.
Speaking about his issues, Arnold said, "When I look in the mirror, I throw up, and I was already so critical of myself, even when I was in top physical shape. I'd look in the mirror after I won one Mr. Olympia after another and think, 'How did this pile of sh*t win?'"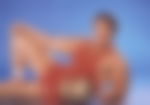 Arnold added he never saw perfection within himself and always found something lacking. He admitted that working out helped him keep a check on his confidence. Not only did it help him with his physique but also his mentality. It is saddening to know that in moments where he should have been gushing with pride, Arnold was struggling with self-esteem.
For somebody like Arnold to admit such a huge thing came as a shock to everyone. He always seemed so confident whenever he took center stage. It just shows that even a seven-time Mr. Olympia winner can have struggles no one knows about.
Arnold still hits the gym to train
ADVERTISEMENT
Article continues below this ad
At 74-years-old, Arnold is a grandfather now. He is in the sunset years of his life, but the Austrian Oak is far from laying back on his rocking chair. The former bodybuilding champion is still very active and hits the gym every day.
During an interview, Jake Paul asked Arnold why he still goes to the gym. Arnie gave a savage reply when he said, "the same reason why I am having breakfast every day." Arnold added he has been sleeping every day throughout his life, and he continues to do it. Similarly, training is a part of his life, and he continues to do it.
ADVERTISEMENT
Article continues below this ad
Arnold looks happy with where he is at. And we hope he isn't struggling with any mental health issues anymore.
Edited By: Simar Singh Wadhwa