Who Is Bodybuilding Legend Arnold Schwarzenegger's Secret Child Joseph Baena's Mother?
Published 06/23/2022, 8:00 AM EDT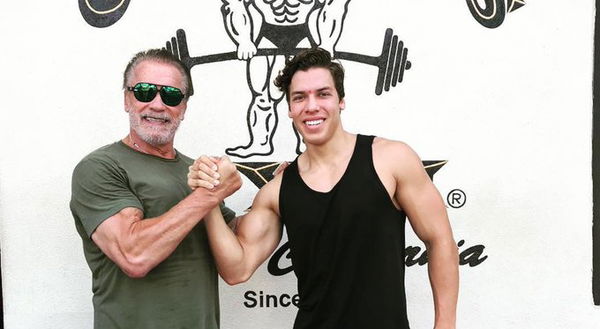 Arnold Schwarzenegger is a name very few are unfamiliar with. The bodybuilder-actor-politician is a man of many talents. Not only is he an immensely talented personality, but he is also equally prosperous. Arnold has tasted the sweet taste of success in all facets of life. But life has not always been sweet to him. It took a sour turn when the truth about Arnold's fifth child came to light.
ADVERTISEMENT
Article continues below this ad
Fans were left shocked when they came to know the truth. Arnold had fathered a son with his maid while being married to Maria Shriver. Many questions came to mind, the foremost of which was- Who the housemaid was?
ADVERTISEMENT
Article continues below this ad
The maid Arnold Schwarzenegger had an affair with
Celebrity affairs are not a recent phenomenon. What's new is seeing the celebrities we don't expect to be anywhere near such a controversy, be at the center. The 'Governator' Arnold Schwarzenegger is probably one such celebrity. Owing to his charming personality, everyone has loved Arnold in each role he has played in his life.
But, contrary to popular belief, Arnold was in an affair that made international headlines. The woman in question was the Schwarzenegger family maid, Mildred Patricia Baena. She worked for the Schwarzeneggers for over 20 years. But who is she exactly?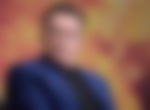 Mildred was of Guatemalan heritage and was married to Rogelio Baena. With Rogelio, she has a daughter, Jackie Rojo. Rogelio presumed Joseph was his son until he came to know otherwise. She lived and worked at the Schwarzeneggers' Brentwood mansion, where she got involved in an affair with Arnold. In 2021, she was reportedly in a relationship with Alex Aguiar.
As of today, Patricia lives in a home in Bakersfield, for which Arnold paid a deposit in 2010. The reported deposit was around the $65000 mark. Notably, Joseph Baena and Christopher Schwarzenegger (Arnold's youngest son) were born only a week apart.
Reactions to the incident
ADVERTISEMENT
Article continues below this ad
While we've often seen or heard about various dramas, few come close to the level of the Schwarzenegger-Baena affair. Naturally, the reactions to such a controversy would also have had contrasting colors.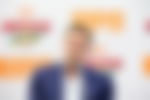 Upon revelation of the secret, Arnold accepted and said he was imperfect. Patricia, meanwhile, gave interviews about the same. Shriver was the most affected person in the bunch. She tried to march on with reality before kneeling to it three months after the incident. While Joseph found the revelations "cool."
ADVERTISEMENT
Article continues below this ad
Shriver and Schwarzenegger ultimately divorced each other while continuing to be good friends. While Arnold, Joseph, and Mildred are also on close personal terms.