"Will Be God There Smacking Us": Arnold Schwarzenegger Was Left 'Pissed Off' by Death and Afterlife in 2020
Published 11/29/2022, 10:45 AM EST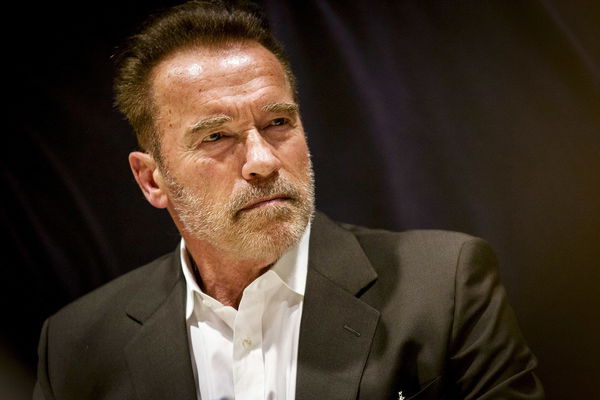 Arnold Schwarzenegger, one of the greatest bodybuilders in history, had recently lost a dear friend. The legendary bodybuilder's friend and co-founder of the prestigious Arnold Classic event -Jim Lorimer, passed away recently. Schwarzenegger had met Lorimer in 1970, and since then the two had been close friends.
The bodybuilder was heartbroken by the news of his friend's death and had also posted a tribute for him on Instagram. However, once while discussing a related topic, Schwarzenegger explained why he was so irritated by the concept of death and life.
ADVERTISEMENT
Article continues below this ad
Arnold Schwarzenegger shares his views on departure from life
In 2019, on The Stern Show [hosted by Howard Stern], alongside another famous talk show host Jimmy Kimmel. During the interview, the host asked Schwarzenegger whether he feared dying. Defending himself, the bodybuilder explained, "I am not afraid of death, I am just pissed off about it."
The Terminator actor, who was already annoyed by the concept of mortality, revealed his views on life after death. When the host asked the former California Governor where humans go after dying, Schwarzenegger gave a hilarious answer. "But the truth is you go six feet under. You're gonna rot there. That's it," he stated.
The "Terminator" actor further quipped about how he visioned the afterlife would be. Rather than doing interviews, the famous bodybuilder thought he would be sitting among Angels and Gods. "I mean this will be different. Maybe there will be angles sitting around. Maybe there will be God there smacking us every time we say something,"
Schwarzenegger said jokingly. However, concluding his take on death and the afterlife, Schwarzenegger simply said, "I am so angry about it, I am furious about it."
Who was Jim Lorimer, and how he knew Schwarzenegger?
Jim Lorimer was an FBI agent, a mayor, and a national track coach and served in various other roles. In 1970, a sports enthusiast Lorimer, had once invited bodybuilding icon Arnold Schwarzenegger to an event in Columbus, Ohio.
ADVERTISEMENT
Article continues below this ad
 

View this post on Instagram

 
Since then, the two had become very close friends and together they pledged to make bodybuilding a top sport in the US. In 1989, the duo co-founded the Arnold Classic championship, which later became a known bodybuilding competition across many continents.
ADVERTISEMENT
Article continues below this ad
Watch This Story: From a young age to becoming a beast, bodybuilding legend Arnold Schwarzenegger's insane transformation
Lorimer had also helped "The Austrian Oak" in various aspects and roles in his life. Schwarzenegger's emotional tribute to his good friend was very heart-touching.
Edited By: Simar Singh Wadhwa