"Won Without a Competitor": Arnold Schwarzenegger's Era of Domination Was Questioned by 4×Mr Olympia Winner, Jay Cutler, in a Bold Claim
Published 09/26/2022, 11:45 AM EDT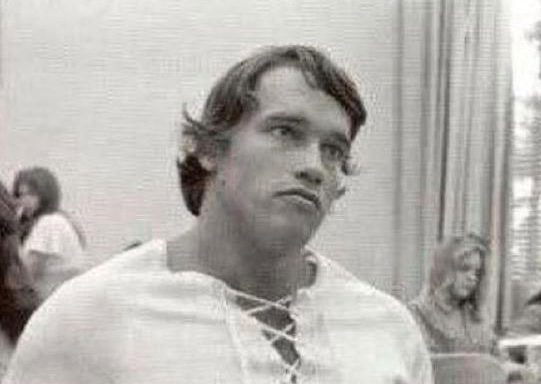 Arnold Schwarzenegger is one of the greatest bodybuilders the world has ever seen. Throughout his career, he established unmatched dominance among his fellow competitors. He won the Mr. Olympia title seven times and was the first bodybuilder to achieve this feat. Later, legendary bodybuilders Lee Haney and Ronnie Coleman broke his record by winning 8 Mr. Olympia titles.
ADVERTISEMENT
Article continues below this ad
The Austrian Oak is often praised by his fellow compatriots for his sheer dominance in the sport. Famous for his incredible muscle build body and stage routine, Arnold Schwarzenegger was a fan's favorite during his prime. Many try to draw comparisons between him and other bodybuilders, but experts believe he was one of a kind.
ADVERTISEMENT
Article continues below this ad
Jay Cutler made a controversial statement
Arnold Schwarzenegger was the pioneer of bodybuilding during his time. People started to become aware of the sport due to his dominance. Many present-day bodybuilders often opened up about what they thought about Arnold when he was in his prime. 4-time Mr. Olympia winner Jay Cutler once weighed in on his opinion about Arnold.
In an interview with a generation iron fitness network, Jay Cutler opened up on his opinion on the legendary bodybuilder Arnold Schwarzenegger. "At the time, he was pretty damn good, dude. To win seven, you know. I mean the competition I've heard at that time; Arnold didn't have to defend his title against anyone." he said, describing how according to him Arnold did not have a great competitor who could defeat him.
Furthermore, adding to his controversial statement, Jay said, "People don't know that. I would love the historians to chime in on this and tell me how many Olympias Arnold won without a competitor against him." Even though many did not agree with Jay's statement, he remained stern about what he said.
Jay Cutler apologizes to Arnold Schwarzenegger
ADVERTISEMENT
Article continues below this ad
Jay Cutler had been under the lens of many fans for making controversial statements about Arnold. Cutler uploaded a video on his official YouTube channel titled ' I OWE ARNOLD SCHWARZENEGGER AN APOLOGY!'. In the video, he talked about how he was mistaken about his views. "I owe an apology to Arnold because I constantly stated that Ronnie Coleman was the greatest bodybuilder. And you know when I said that I was thinking of the physique as far as pushing limitations," he said. He acknowledged that such extreme levels of pushing took a toll on Ronnie's body.
"If you really look at the big picture Arnold really propelled bodybuilding and put it on the map, "said Jay, acknowledging Arnold Schwarzenegger's contributions to making the sport popular worldwide. Furthermore, Jay explained how he became a successful actor after having an illustrious bodybuilding career. He revealed how tough it is to break through in the film industry as a successful actor due to the heavy competition in the field.
ADVERTISEMENT
Article continues below this ad
WATCH THIS STORY: From Tesla Roadster to Hummer- Here are Arnold Schwarzenegger's most prized possessions
What do you think of Arnold Schwarzenegger's legendary career? Let us know in the comments.
Edited By: Simar Singh Wadhwa