"Would Make Terminator Look Like a Babysitter": Arnold Schwarzenegger Once Detailed His Most Ferocious Character Ever
Published 12/21/2022, 7:30 AM EST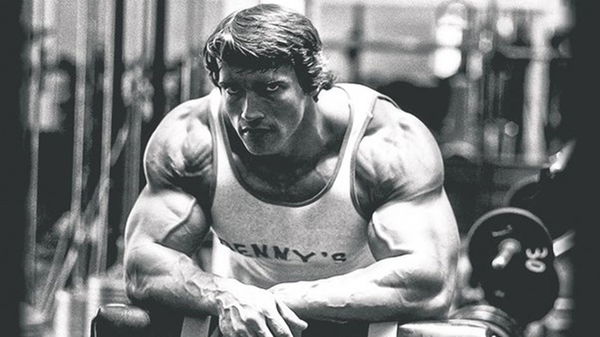 Despite popular opinion, Arnold Schwarzenegger's most famous role is not the Terminator. The former bodybuilding icon made his Hollywood debut with high hopes and ambitions. One film led to another, and he gave his audience many memorable characters that stayed across generations. Schwarzenegger has delivered blockbuster after blockbuster, from Conan the Barbarian to Terminator, Commando, Predator, and others.
However, there was one key character apart from all these. Schwarzenegger once played an iconic character that he revealed in an interview with Jay Leno. And to everyone's surprise, he wasn't the protagonist for once.
ADVERTISEMENT
Article continues below this ad
Arnold Schwarzenegger talked about his iconic role as a villain
When Schwarzenegger declared in The Terminator that he would be back, who knew that he'd return as a villain? In an interview, while he talked about his recent movies, the Austrian Oak revealed a surprise for his audience. He announced his new role in an iconic superhero series, which would put the Terminator to shame. Schwarzenegger landed a new role in the Batman franchise! And this time, he played an antagonist in the movie.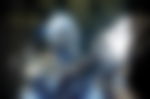 Schwarzenegger played the role of Mr. Freeze, a villain in the Batman series who participated in diamond robberies. This was not the regular role that he was previously assigned, and naturally, he was excited about it. Speaking of his role, he briefed about the distinctions of this role from the rest of his iconic characters. Mr. Freeze was evil, and the star sounded pretty pleased about it.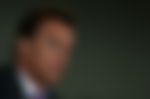 He quoted, "He will make Terminator look like a babysitter. But the time I get through with it, I don't even know they will call it that after I get through with it—The Batman. Maybe they would just call it Mr. Freezeman.". Mr. Freeze, in the movie Batman and Robin, was a bald, blue monster also called Dr. Victor Fries. He vouched to freeze the entire city of Gotham in a bout of revenge.
ADVERTISEMENT
Article continues below this ad
Arnold's son did not appreciate his father's new role
While the world witnessed and enjoyed Schwarzenegger's version of Mr. Freeze, his son was terrified. One of the anecdotes from the filming of Batman and Robin was how the young Schwarzenegger refused to believe that his father lay under the costume of a horrific-looking villain.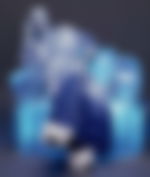 ADVERTISEMENT
Article continues below this ad
When his nanny brought him to the set, his son took one look at Schwarzenegger and refused to interact with him. Even when the star was smoking a cigar, the child cried at the sight of the antagonist. Guess that's how convincing Schwarzenegger's preparation was for the movie! Did you like watching him with a different overall altogether? Let us know in the comments!
Watch This Story | An unseen image of legend Arnold Schwarzenegger with his 2 stunt doubles
Edited By: Jahnabi Choudhury