Dwayne 'The Rock' Johnson Once Joked About Getting 'Skyscraper' Role Because Arnold Schwarzenegger Passed It
Published 05/16/2022, 8:00 AM EDT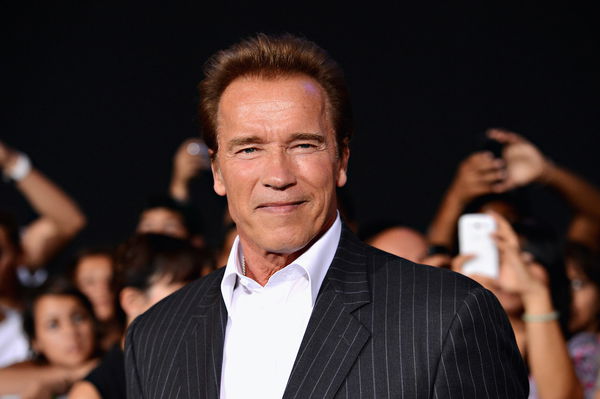 Ever since he made his Hollywood debut, Arnold Schwarzenegger created a name for himself as an action hero. With his perfectly buffed-up body and chiseled physique, he became the ideal persona for action roles. And it made sense too, a big guy tossing bad guys around, standing unaffected when hit by an object. That was the definition of action back in the 80s.
While Arnold has acted in many movies, he has also rejected a few. Somebody else stands to benefit from his rejection, and Dwayne Johnson is one of them.
ADVERTISEMENT
Article continues below this ad
Arnold Schwarzenegger rejected the movie 'Skyscraper'
Being typecast to just one kind of role gets infuriating for every actor. Almost all movies or roles felt the same. The same happened when the lead role in the film 'Skyscraper', was offered to Schwarzenegger. During a candid interview, Dwayne Johnson, who accepted the position in place of Arnold, and its director, Rawson Marshall, joked about the situation. 
In the video, Dwayne took a dig at his director by saying he won't work with him in the future. Rawson had the most brutal reply for 'The Rock.'
"All I do is put this guy in all of my movies even when I don't want to," said Marshall. Being the good sport that he is, Johnson added, "I said why do you want me in Skyscraper? He said because Tom Cruise wasn't available." Marshall subtly added, "Schwarzenegger said No, I'm not interested." 
They say, "change is the only constant in the world". There is a scene in the 2003 movie, Rundown, in which Dwayne Johnson gets a nod from Arnold Schwarzenegger in a guest appearance. While we may not have been able to understand it right away, it now seems like the nod was a symbolic passing of the baton to the next sturdy action hero in line.
Arnold turned down some colossal roles!
ADVERTISEMENT
Article continues below this ad
Arnold has acted in some of the most iconic movies in his prime. Commando, The Terminator, Total Recall, Predator, The Twins- an incredible lineup! While he did all these iconic movies, Arnold also turned down roles for movies that became masterpieces.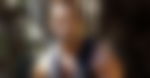 Before Harrison Ford came into the mix, they offered Arnie the role of the President in Air Force One. Arnold also got the offer to play John McClane, our favorite NY detective. But, he rejected the character, and the rest is history. Before working together in 'Total Recall,' Arnold and director Paul Verhoeven almost worked together in RoboCop. But that didn't happen either.
ADVERTISEMENT
Article continues below this ad
With such an illustrious career under his belt, these decisions hardly seem to have made a major impact on Arnie's life.
WATCH THIS STORY: Lindsey Vonn Partners with Dwayne The Rock Johnson For Exciting Product Launch