"You Don't Share the Same Luxury": Kai Greene Slammed Haters Questioning Legend Ronnie Coleman's Life Choices in 2017
Published 10/19/2022, 2:45 PM EDT

Follow Us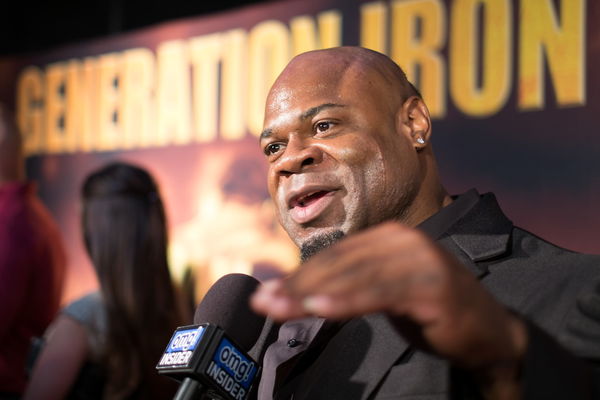 Any bodybuilder will attest to the fact that the sport requires a lot of dedication. Constant hard work, physical and mental discipline, and a burning passion to move forth are compulsory for a bodybuilder to make it. Meanwhile, the sport also carries repercussions with it. Whether a bodybuilder likes it or not, passion always comes at a cost. Legendary bodybuilder Kai Greene once elaborated on this.
Apart from being an iconic bodybuilder and an Arnold Classic champion, Kai Greene is also a talented artist. The bodybuilder has often expressed himself through various forms of art.
ADVERTISEMENT
Article continues below this ad
Kai Greene defends fellow bodybuilding legend, Ronnie Coleman
Speaking of sincere dedication and hard work, Ronnie Coleman is the classic example of what passion for a sport looks like. The 8x Mr. Olympia fought tooth and nail to uphold his throne. Yet, many questioned his fate. Was it really necessary for him to push himself that hard? Were the multiple medical procedures he went through, post his bodybuilding career, worth it?
Ronnie Coleman previously suffered from various injuries, mostly on his spine. His condition worsened due to constantly lifting weights and training to compete despite bearing serious injuries. Currently, he has lost most of his mobility but still keeps his spirits up high.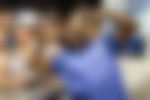 ADVERTISEMENT
Article continues below this ad
Kai Greene cited his example during an interview. He called out on people who questioned and debated Ronnie's dedication to the sport. The legend was quick to point out how people idolized the former Mr. Olympia until they saw him beyond his achievements. People loved the idea of training like him until they saw the results of putting in passion.
According to Kai, passion involved dedicating oneself entirely to the sport, in fact, going beyond oneself. He retorted, "You don't share the same luxury in common with enthusiasts because there's more of yourself invested in this". One couldn't expect the title of a legend if one hesitates to go beyond limits.
ADVERTISEMENT
Article continues below this ad
Watch this story: Mr. Olympia legends Arnold Schwarzenegger vs Ronnie Coleman body comparison
Both Kai Greene and Ronnie Coleman gave their souls to the sport. While the legends haven't had an easy journey to the top, it didn't stop them from reaching out further. Whether it's bodybuilding, writing, art, or acting, the icons have conquered many fields and have many more to go.
Edited By: Pritam Priyedarshi