"You're F**ing N**": Ailing Ronnie Coleman Nearly Crashes Lamborghini in Dubai
Published 11/29/2022, 8:30 AM EST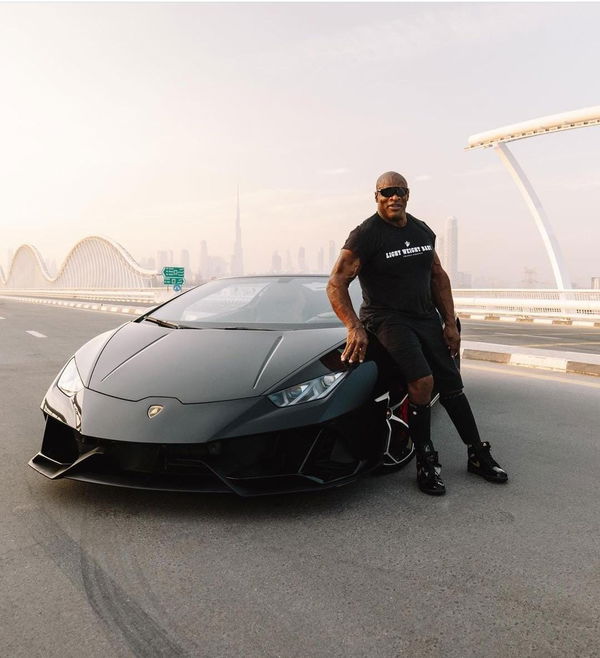 Bodybuilding icon Ronnie Coleman is a living legend. Ronnie became the only man besides Lee Haney to win eight consecutive Mr. Olympia titles. From 1998 to 2005, the Louisiana native defeated legendary bodybuilders like Flex Wheeler, Jay Cutler, Dexter Jackson, Kevin Levrone, and others. Many fans regard Ronnie as the greatest bodybuilder ever.
Recently Coleman went to Dubai to attend the Dubai Muscle Show. However, Ronnie also found some time to unwind. Ronnie had rented a Lamborghini to drive around on the prestige roads and even posted about it on Instagram. However, in his most recent YouTube video, the eight-time Mr. Olympia revealed he had a close call while driving the supercar.
ADVERTISEMENT
Article continues below this ad
It would've been an expensive mistake
About a month ago, Ronnie posted a picture on Instagram beside a Lamborghini. "I'm having an off the chain time out here in DUBAI!" Ronnie captioned the post. He also revealed the supercar was a rental and shouted out Superior Rentals for providing him with the Lamborghini. Finally, Ronnie also informed his Instagram followers, "🎥YouTube Video coming real soon!"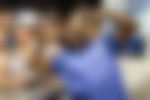 The much-awaited video went live on Ronnie's channel less than a day ago. However, no one expected the bodybuilding legend to reveal he nearly crashed the car. The video shows Ronnie having fun, driving the super around Dubai. Ronnie's camera crew shot from the back of a Ford SUV. Ronnie's friend, Andrei, also came along for the ride with Ronnie.
 

View this post on Instagram

 
However, while driving, Ronnie probably took the wrong turn and seemly ended up on the wrong side of the road. "Ronnie! Not that!" repeated Andrei thrice in panic. "You're f***ing n***!" Andrei told Ronnie after the close call. However, the former Mr. Olympia sounded confident. "Well, I know how to drive through," said King Coleman.
The eight-time Mr. Olympia had rented a Lamborghini Huracán EVO convertible. While the former champion was driving at low speeds, crashing a $230,000 supercar would've been a costly mistake.
When Ronnie Coleman became Mr. Olympia
ADVERTISEMENT
Article continues below this ad
Ronnie Coleman defeated Flex Wheeler to become Mr. Olympia in 1998. However, Flex was the favorite to win the contest. Wheeler had been the long-time rival of six-time Mr. Olympia Dorian Yates. After Yates retired, experts and fans thought Wheeler would win the most prestigious title in bodybuilding.
However, everyone, including Ronnie Coleman, was surprised when he became Mr. Olympia. The following year, Flex lost again.
ADVERTISEMENT
Article continues below this ad
Watch this story – From Ronnie Coleman to Arnold Schwarzenegger – Here Are Some the Famous Protein Shake Recipes
While Ronnie had a close call, he didn't crash the expensive rental and had a great time zipping around the streets of Dubai.
Edited By: Simar Singh Wadhwa