"Either You Lose or..get Assassinated"- Arnold Schwarzenegger's Ex-wife Was Against His Political Career
Published 06/20/2022, 10:15 AM EDT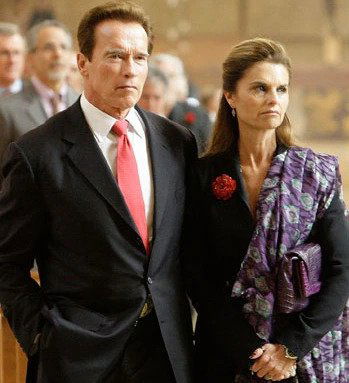 Being Arnold Schwarzenegger is not a simple task. Although Arnold makes it look easy, he has had to pick his battles over the years. While some were easy, some proved to be immensely difficult for the seven-time Mr. Olympia champion. Thankfully for him, his ex-wife, Maria Shriver, was a constant pillar of support during some tough times for the bodybuilder-actor-politician.
ADVERTISEMENT
Article continues below this ad
While Shriver was on board with all of Arnold's roles, there was one role she did not want him to undertake. Mostly because she did not have a glorious history around that aspect.
ADVERTISEMENT
Article continues below this ad
Maria did not want Arnold Schwarzenegger to join politics
Personal history often plays a dictating role in the choices one makes for their future. It affects not just one's own decisions but also has a cascading effect on those close to one. Maria Shriver was a victim of one such aspect of her life, and it could have affected Arnold Schwarzenegger equally.
Talking to her long-time friend, Oprah Winfrey, Shriver admitted she did not want Arnold to step into politics. Shriver said, "I married a bodybuilder who became an actor and lived in California. No one thought, 'Well, there's somebody who'll go into politics.' I don't think I'd ever even met a Republican before I met Arnold. When he told me he was interested, I said I'd spent my whole life getting away from politics."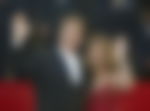 Maria added, "My experience with politics was one of loss. My father lost his vice presidential bid on the McGovern-Shriver ticket in 1972. Campaigning was a great experience for me because it's where I was introduced to journalism, but the rejection of my father was so painful, so personal; I remember the sting of that defeat. Then my father tried to run for president in 1976, and that didn't go anywhere."
Shriver also said she'd learned early in her life that politics involved constant travel and close to 50 people's constant presence in the house. "Either you lose or you get assassinated," and Maria wanted no part of that.
The effect of Arnold's campaign on Maria's life
ADVERTISEMENT
Article continues below this ad
While we often focus on the fame Arnold has achieved, we forget to pay heed to the effect it had on his family. And as the leading lady in Arnold's life for over 30 years, Maria was the first person in the line of attack.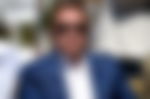 Shriver was a journalist with NBC when Arnold ran for office in 2003. The company told her it would be a conflict of interest if they aired her. She was told it would look like NBC was endorsing Arnold's campaign. She thought they would bring her on-air when the campaign ended, but Arnold won the elections. NBC eventually fired Shriver from her job.
ADVERTISEMENT
Article continues below this ad
While Arnold's win was an enormous success, Maria could not continue with her career in journalism.