Grant Holloway Rubbishes Rumors of Swimmer Caeleb Dressel Beating Him in Running Race
Published 10/12/2021, 2:09 AM EDT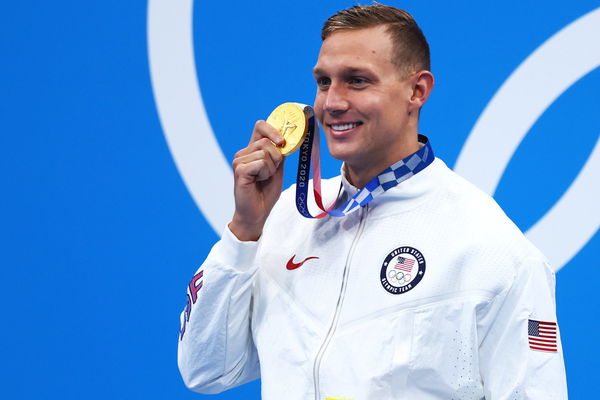 ---
---
Tokyo Olympics saw the University of Florida represented by two exceptional athletes, Caeleb Dressel and Grant Holloway. While Dressel had his eyes on the podium, Holloway too hoped to bring home gold, in the 110m hurdles.
ADVERTISEMENT
Article continues below this ad
A 7-time Olympic medalist, Dressel is regarded as the new swimming star of America after his fabulous performance at the 2020 Olympics. The Florida native had the weight of the world's expectation on his shoulders going into the event. But five gold medals and a world record later, not only did Dressel deliver, but he also cemented his place in Olympic history as only the fifth swimmer to do so at a single edition of the Olympics.
ADVERTISEMENT
Article continues below this ad
Recently, a rumor was going around that sprinter Grant Holloway raced Caeleb Dressel and, astonishingly, lost. However, Holloway has now come forward to discard these rumors and protect his track reputation.
Dressel did not actually beat Holloway
Holloway replied to a fan tweet that said that Caeleb Dressel had beaten him in a race. Responding to the rumor, he said, "Now you know damn well that boy ain't beat me lol.."
Given his recent heroics, Caeleb Dressel is looked at as one of the few swimmers who can fill the void left by Michael Phelps. Becoming only the 5th swimmer to win 5 gold medals at a single Games, Dressel has already joined the likes of Phelps and other legendary swimmers like Mark Spitz and Matt Biondi.
"I cry a lot"- Caeleb Dressel
It's not news that Dressel was under a lot of pressure during the 2020 Olympics. Notably, he has come out in the open and spoke about the struggles he faced in Tokyo.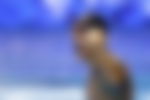 During the Olympics, Dressel was one of the most talked-about athletes. While opening up about his then face pressure, he revealed that he was under an undue amount of stress, but masked his emotions well.
"I am pretty good at putting a face on," said Dressel. "I knew that weight was on my shoulders. [But] pressure is fine. It is when you turn it into stress; that is when it becomes a problem. My first swim I felt like I was turning the pressure into stress. The semi-final and final is when I found my groove."
He even accepted that he cried a lot.
ADVERTISEMENT
Article continues below this ad
"I cry a lot and I am an emotional person. So I can't be exerting that energy that I should put into my swimming."
The hard work and tears were all worth it, as Caleb has emerged as one of the greatest swimmers to have ever graced the pool. However, as he looks forward to Paris 2024 now, do you think he can repeat his heroics and take over the legacy of Michael Phelps?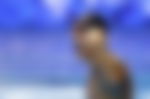 ADVERTISEMENT
Article continues below this ad