"It's a Surprise"- Magnus Carlsen Reacts on Rival Hikaru Nakamura's Incredible Comeback in Classical Chess From Online Streaming
Published 03/10/2022, 8:30 AM EST

Follow Us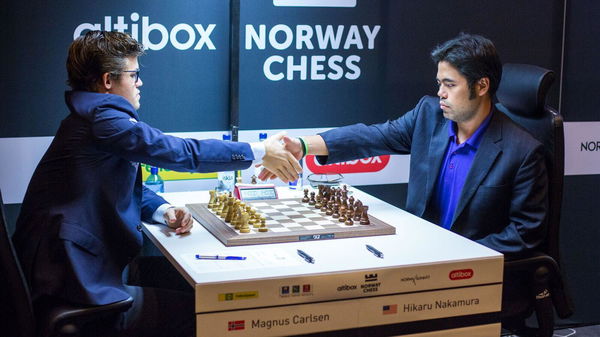 Taking a break from classical chess was the best decision ever for the American Grand Master, Hikaru Nakamura. Obviously, the world missed the champion in his absence for two years, but it was worth the wait. Nakamura came back stronger than ever and marked his return to classical chess with an incredible performance in the first leg of FIDE Grand Prix 2022.
The rivalry between the World No. 1 Magnus Carlsen and Grand Master Hikaru Nakamura is a vintage tale to tell. They have played against each other on many occasions. However, no modern chess player has been able to overthrow the Magnus Carlsen phenomenon in classical chess; not even Nakamura.
ADVERTISEMENT
Article continues below this ad
Magnus Carlsen thinks online streaming has given Hikaru Nakamura a lot of confidence
While Magnus Carlsen was successfully defending his World No. 1 title, Nakamura indulged himself in online Rapid and Blitz games. Now, his blockbuster return to classical chess has drawn a lot of attention. And his arch-rival, Magnus Carlsen, believes that Nakamura's decision to take a break from classical chess is the reason behind his success now.
He said, "Nakamura has got… a lot of confidence from playing online events and winning so much the last few years. I mean he use to be a perennial top ten player, so there's no doubt that he can play and you also saw the final of the tour 2020; he posed a lot of problems for me and also he was really well prepared."
Carlsen further added, "there's no doubt that once he plays over the board, he takes these events very seriously. It's a surprise for me to see him do this well, but it's not a shock because he has the ability."
ADVERTISEMENT
Article continues below this ad
Hikaru Nakamura makes an amazing comeback
Nakamura has always been a talented chess player. He was away from classical chess since 2020. However, he made sure that his return was made up for his absence. The American Grand Master won the first leg of FIDE Grand Prix 2022 by defeating Grand Master Levon Aronian in the finals. He won full 13 Grand Prix Points and also received €24,000 as the prize money.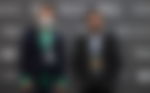 ADVERTISEMENT
Article continues below this ad
Nakamura is looking in great form now. This victory has paved the way for him for the world championship, and if all goes well for him, he'll be challenging Magnus Carlsen in the next world chess championship.
WATCH THIS STORY – Nathan Chen, unsure about his future in figure skating opens up on Russian controversy at Beijing Winter Olympics 2022