US Men's National Team Star Christian Pulisic Lends Support to Ukraine in a Heartwarming Way Alongside Magnus Carlsen
Published 03/23/2022, 10:30 AM EDT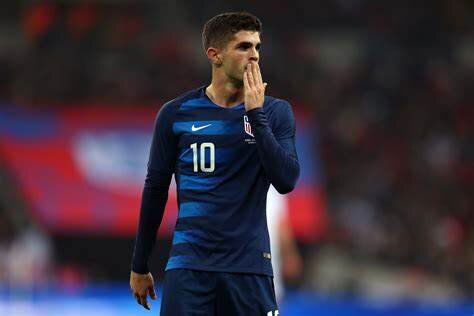 Sports celebrities often play against each other in charity events and fans are always eager to watch their favorite celebrities take part in such matches. US star soccer player Christian Pulisic is all set to be part of one such event. Though his chances of winning against the world champion are not much, it's the noble gesture shown by the Chelsea man that is winning hearts all-around.
ADVERTISEMENT
Article continues below this ad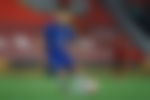 The most anticipated chess tournament of the year, Meltwater Champions Chess Tour, has collaborated with UNICEF for its second tournament of the season. The tournament has been renamed as Charity Cup and the goal of the organizers is to raise funds to provide humanitarian aid to the people of Ukraine.
ADVERTISEMENT
Article continues below this ad
Christian Pulisic playing chess against World No. 1 Magnus Carlsen
US soccer superstar Christian Pulisic will take on World No. 1, Magnus Carlsen, in a charity match to raise money for the humanitarian organization UNICEF. However, Christian will not be playing the real Magnus Carlsen because the world chess champion is probably busy at the Charity Cup right now. So he'll play against the 10-year-old Magnus Carlsen from the Play Magnus app.
For every move played in the game, $500 will be donated to UNICEF. It's a very noble effort by the chess community and, of course, by Christian Pulisic to come together for such a charitable initiative.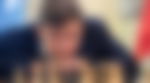 Meltwater Champions Chess Tour 2022
ADVERTISEMENT
Article continues below this ad
The first tournament, Airthings Masters, was won by world chess champion, Magnus Carlsen, quite comprehensively. He defeated world chess championship challenger Ian Nepomniachtchi in the finals. After playing the five draw games, the sixth game finally brought a result in Carlsen's favor. It was like the world chess championship 2021 all over again.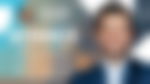 The Charity Cup is also halfway through right now and has reached the quarterfinals stage. All the Grand Masters are trying to outsmart each other and are fighting for the top position.
ADVERTISEMENT
Article continues below this ad
Do you think we will see a new champion in the charity cup or will Magnus Carlsen lift the trophy once again?