Olympian Who Suffers Same Horrific Disease As Jada Pinkett Smith, Stole The Show At 2012 Games With Golden Victory
Published 05/21/2022, 10:00 AM EDT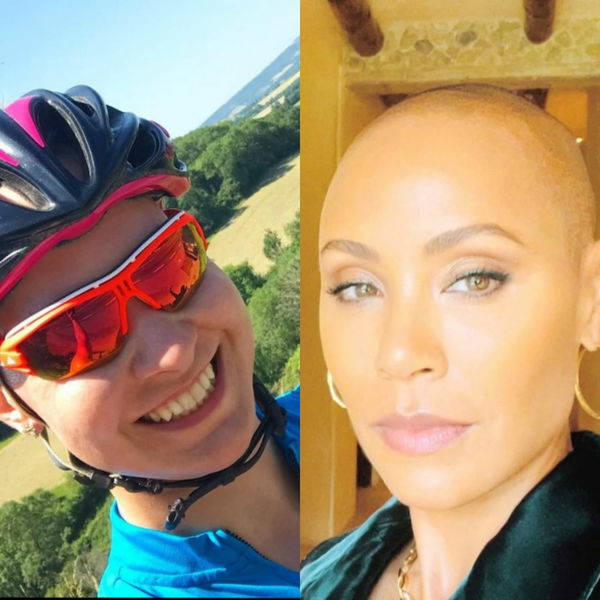 It is rare that an athlete who has won almost everything imaginable in their field goes unsung. But when it happens, their stories are sometimes lost somewhere in a huge void. One such example of an unsung hero is British Cyclist Joanna Rowsell, who suffers from the same condition as Jada Pinkett Smith.
She was the 2012 London Olympics cycling champion in the individual event. But, she became an inspiration to many girls because of this habit of hers.
ADVERTISEMENT
Article continues below this ad
Jada Pinkett Smith is not the poster girl for Alopecia
We all know of Jada Pinkett's suffering from Alopecia, but not many of us remember Rowsell. She was the Olympic champion who changed the perception of Alopecia forever. Joanna started losing her hair as a 10-year-old. At first, she panicked a lot upon seeing lumps of hair just fall off. But eventually, she made her peace with it.
In 2012, her team won the gold medal at the Olympics in the team pursuit event. During the victory lap, she casually removed her helmet and proudly revealed her bald head. Incidentally, the final fell on the same day as International Alopecia Day- a day that seeks to raise awareness about the condition. The stars could not have aligned better that day for the Brit.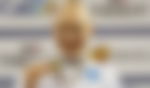 Since the games, Rowsell met with many girls suffering from the same condition. She was shocked to know how poorly people dealt with it. The girls were depressed and often in the hospital. Joanna always tried to do anything that would help people feel better. She was happy to know that many people just say, "Oh, I've got what Joanna Rowsell's got."
Of her condition, Joanna has said she doesn't want it to define her. Like some people put on her profile, 'Alopecia sufferer,' but Rowsell doesn't want to be known like that. Her Twitter bio proudly reads, "2x Olympic champ cyclist now enjoying new challenges! Student, Commentator, Speaker, Coach. AlopeciaUK ambassador." Rowsell retired from professional cycling in 2017.
Joanna's incredible cycling career
ADVERTISEMENT
Article continues below this ad
Having been talent-spotted by the British Cycling Apprentice Program, Joanna began competitive racing at 16. She won her first world title in 2008 and successfully defended it a year later. Her third world title came in 2012, just before winning the Olympic gold. For her services to the cycling community, she was made an MBE in the 2013 New Year Honors.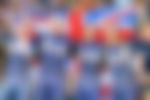 A successful 2014 rounded up with a Commonwealth Games gold and a fourth team world title. In 2016, Joanna completed an Olympic double in the team event. Notably, across two Olympic games, Joanna was a member of a team that broke the world record on all six of its rides.
ADVERTISEMENT
Article continues below this ad
Joanna is indeed one of the greatest in her sport and a fantastic role model for young girls suffering from Alopecia.