Decoding the Real Reason Behind US President Joe Biden's Nasty Fall From Cycle at 79
Published 06/20/2022, 8:15 AM EDT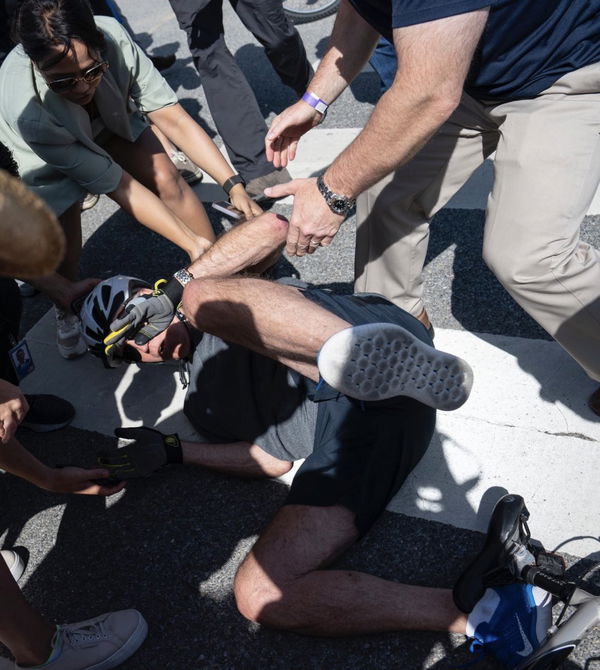 Between toe clips and straps, foot straps, platform pedals, and the gazillion different types of clipless systems, it can be hard to choose which pedal system is best for you and your riding style. What we wouldn't recommend, however, is a pedal that makes you belly flop onto the ground in front of a swarm of reporters. Much like what unfortunately happened with US President Joe Biden. 
ADVERTISEMENT
Article continues below this ad
That's right. The 79-year-old President fell off his bike after his foot appeared to get stuck in the pedal toe cage as he tried to dismount to chat to the waiting crowd of around 30 people. 
ADVERTISEMENT
Article continues below this ad
Joe Biden falls off his bike in front of 30 people
Around 9:40 am on Saturday, US President Joe Biden fell off his bike while cycling near his holiday home in Rehoboth Beach, Delaware. According to the New York Post, President Biden was riding what appeared to be, "a well-worn, Trek FX 1 Disc, a lightweight hybrid bike meant for rides over varied terrain." 
It's the same bike that the President was riding alongside First Lady Jill Biden around the paved trails of Cape Henlopen State Park in Delaware in 2020. The 79-year-old did not appear to suffer any injuries. 
"As the President said, his foot got caught on the pedal while dismounting and he is fine," an unnamed White House official said. "No medical attention is needed. The President looks forward to spending the rest of the day with his family."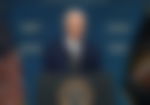 US Presidents' history of keeling over in public
This isn't the first time President Joe Biden has slipped up in public and crashed onto the ground. Nor is he the first American President to do so. As documented by the New York Times, the stairs to climb up Air Force One are particularly tricky.
ADVERTISEMENT
Article continues below this ad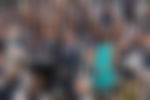 In his 16 months of the presidency so far, Biden has found it particularly difficult to board the Air Force One unscathed. In 1975, it was President Gerald R. Ford, and President Ronald Reagan after him about a decade later.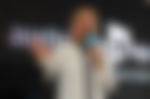 ADVERTISEMENT
Article continues below this ad
Fortunately for the current President, spilling off the bike has precedents as well. President George W. Bush had a mishap while mountain biking in 2004. And then a year later, Bush crashed into a police officer while on wheels in Scotland. 
At least Biden didn't break his leg like the Secretary of State, John F. Kerry did in 2015, who fell off while biking in the French Alps.