"It's Been a Disaster": Just like Shaquille O'Neal and Simone Biles, Lewis Hamilton Also Struggled with Same Medical Issue
Published 10/04/2022, 9:45 AM EDT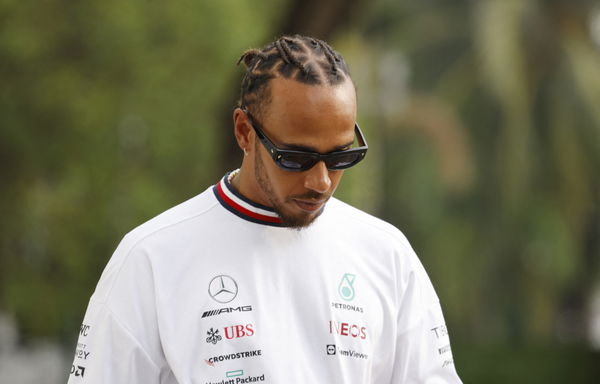 Lewis Hamilton, Simone Biles, and Shaquille O'Neal are leading names in their respective fields. Having created and broken multiple records, they are undeniably some of America's most respected sporting personalities. However, for them, the road to success was never easy. It was not just the professional hindrances that they had to overcome but also their constant health struggles.
ADVERTISEMENT
Article continues below this ad
Despite coming from different and diverse sporting backgrounds, the three and the swimming GOAT can unite at one point. And that's their struggle with ADHD or Attention-deficit/hyperactivity disorder. Brushing aside the stigma, the legends opened up about how they tackled the medical adversary.
ADVERTISEMENT
Article continues below this ad
Lewis, along with other sports personalities, talks about their ADHD struggles
For the unversed, ADHD is a common neurodevelopmental disorder wherein one suffers from attention difficulty, hyperactivity, and impulsiveness. The ones diagnosed with ADHD can co-related with Shaquille O'Neal as he quotes, "I can't concentrate." With ADHD, it is very difficult to concentrate, and as you may know already, to excel in sports, one needs to concentrate. This is where the sporting legends struggled most, and that was staying focused.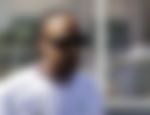 Opening up on his struggles, Lewis says how he had difficulty in even doing a small thing as cooking. He quotes, "it's been a disaster in the past for me." Talking about the struggles in making a quick decision, the F1 star opens up about how he would spend hours just deciding what to watch before having the food.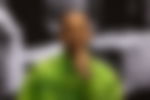 Hyperactivity and inability are the two primary effects associated with ADHD. As a result, the kid, much to his unconsciousness, needs to do an activity that he is otherwise not expected to do. This not just gathers unwanted attention but also different treatment. Stressing more on the point, Michael Phelps quoted, "I [saw] kids who, we were all in the same class, and the teachers treated them differently than they would treat me." Though they were constantly reminded that they could not be successful, the legends proved otherwise.
ADVERTISEMENT
Article continues below this ad
Lewis Hamilton makes a key point
Growing up while being constantly criticized, Michael Phelps can agree with Lewis as he says, "You know, we're all weird in our own ways." They are not different, but unique in their special way. Thus, it's high time to break off their stigma.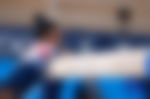 ADVERTISEMENT
Article continues below this ad
Simone Biles rightly quotes that ADHD is "nothing to be ashamed of." Elaborating it further, she further emphasized normalizing it. Citing examples, she says, just like one would treat blood pressure; one needs to talk about ADHD as "just a medical condition." Because of the pre-set norms and the preset mindset, people suffering from it feel embarrassed, and that has to stop!
Watch This Story:  Epic Lewis Hamilton Card Breaks All-Time Record
Edited By: Gurjyot Singh Dadial