"I Definitely Won't Be Dedicating.."- Nathan Chen Makes a Grim Statement on His Future in Figure Skating
Published 05/05/2022, 8:00 AM EDT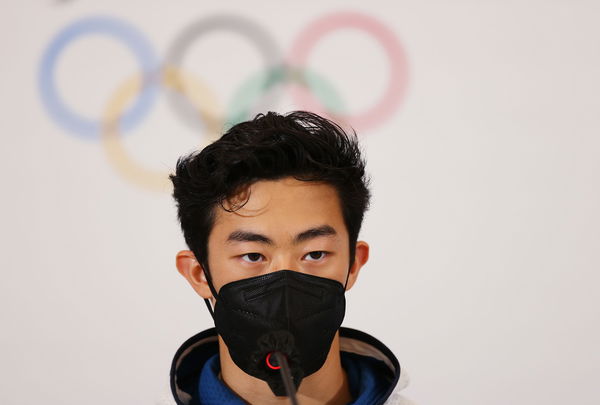 Nathan Chen, a 23-year-old figure skater from the US, won the gold medal at the Beijing Olympics. He set a world record with his short program and took home his first Olympic title. Since then, Chen has been participating in ice shows across the US after withdrawing from the World Championships. As for his competitive career, the skater is not sure whether he'd like to continue skating, deciding to focus on his education.
ADVERTISEMENT
Article continues below this ad
"My future in skating is very undecided," Chen said in an interview.
ADVERTISEMENT
Article continues below this ad
Nathan Chen and his student life
Chen is currently enrolled at Yale University, pursuing a degree in statistics and data science. In order to prepare for the Beijing Olympics, he took two years off from college and focused on his skating. Now that Chen has achieved his goal of winning gold, he might just be thinking of hanging up the skates and living out his normal student life at Yale.
"I definitely won't be dedicating as much time, while I'm on campus, to training," Chen claimed. "For now, I'd like to have two years in college where I'm not focusing on skating."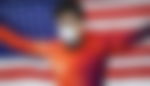 When Chen had placed fourth in Pyeongchang, the result of a botched short program, his desire to return to the Olympics in 4 years had been strong. But with the gold finally, in his hand, the skater has decided to stray from the competitive world of skating and instead focus on school. However, this doesn't mean that a return to competition is entirely out of the question.
Chen added, "I'd like to see if I can maintain some of my skating to see where I am physically and mentally after I graduate and make a decision then."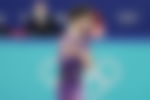 Chen's competitive career
ADVERTISEMENT
Article continues below this ad
Sweeping golds since he debuted in the senior division, Chen's track record is something to behold. In addition to his newly attained Olympic gold, Chen has three World Championship titles and three Grand Prix titles in the bag. He is also the reigning US Champion since the 2016-17 season, winning the title 6 times, undefeated.
Chen has also broken the world record countless times. He is the current world record holder in all three; the short program (113.97), the free skate (224.92), as well as the combined total score (335.30).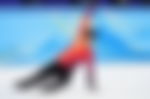 ADVERTISEMENT
Article continues below this ad
Right now, Chen can be seen skating in the 'Stars On Ice' tour, which will be wrapping up by May 29 in Portland, Oregon.
WATCH THIS STORY: Nathan Chen's 'Rocketman' Dream Finally Comes True, Attends Elton John's Concert With Figure Skating Team