"Quad God"- US Figure Skater Left Fans Amazed After Successfully Landing Quadruple Axel
Published 05/13/2022, 9:15 AM EDT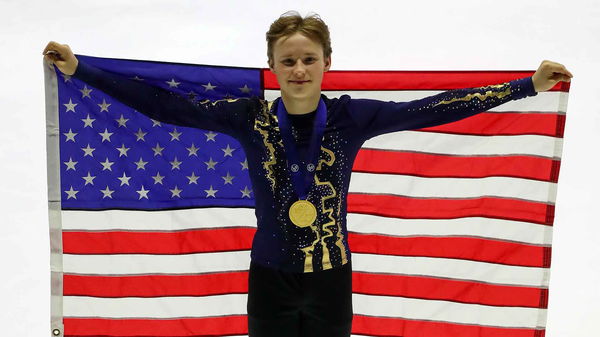 Jumps are the biggest scoring technical element in figure skating. It's no wonder then that the quad revolution became the norm by 2018. Skaters like Boyang Jin, Javier Fernandez, Shoma Uno (landed the first ratified quad Flip) and Yuzuru Hanyu (landed the first ratified quad Loop) were at the forefront. Top skaters usually have anywhere from two to four types of quadruple jumps in their arsenal. Nathan Chen was the first skater to have landed five types of quadruple jumps in competition.
ADVERTISEMENT
Article continues below this ad
ADVERTISEMENT
Article continues below this ad
But the one quad jump that has never been ratified in international competition is the quadruple Axel. The reason for that is very simple. Where the other jumps need four full rotations to be considered quads, the Axel needs four and a half rotations. It is the only jump that takes off facing forward. This adds an extra half rotation that has eluded skaters repeatedly.
However, the rising American skater Ilia Malinin has done the impossible. With video proof and everything. It seems that the 17-year-old skater can, in practice, land every type of quad jump there is!
Fans react to Ilia Malinin's quad Axel
Ilia Malinin, the self-proclaimed "quad god", has been steadily making progress since his senior division debut. He is active on his Instagram where he frequently shares videos of him landing a variety of jumps.
Malinin participated in the 2022 Jump On It! Camp, which "focuses primarily on jumps and jump exercises", according to the US Figure Skating official website. Here, he was recorded landing a clean quadruple Axel. And of course, the figure skating world went crazy.
Did Ilia just… yes, yes he did. The damn 4A isn't even a question anymore. It's here and just waiting for the season to begin. https://t.co/jCg9nUugYm

— Racheline Maltese (@racheline_m) May 12, 2022
His attempt has reignited some lost dreams
when Ilia said he wants to do a 5Lz I thought he was crazy but now I kinda believe that it's possible

— Nathan's Mozart program (@Wakabatwizzles) May 12, 2022
It seems Malinin's victory came with another personal achievement for the young skater.
He's proving all 4A non-believers wrong!
Everyone is now hyped for the season to start. Perhaps, the first time a post-Olympic season will be this eventful.
A quad Axel should NOT look this easy.

Absolutely jaw-dropping. The takeoff, the rotations (!!!!), the landing…just impeccable.

Phenomenal Ilia!! https://t.co/N8UloyA0gg

— Justin Aguiar (@j_aguiar_) May 12, 2022
Maybe his Instagram username has some credibility to it after all?
Malinin has enormous potential. While ecstatic with his progress, the fans are all worried and pray for him, given the amount of stress quads put on the body. Wishing for his healthy development, we look forward to what Malinin has in store next season.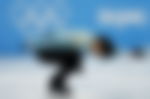 The history of Quad Axel
The first skater ever to attempt a quadruple Axel was Russian skater Artur Dmitriev Jr. at the 2018 Rostelecom Cup. However, he was unable to get all the rotations in. He landed forward, falling and receiving a downgrade and fall deduction. To get the jump ratified, it needs to gain a positive GOE.
ADVERTISEMENT
Article continues below this ad
The closest anyone has come to landing it in the competition was at the 2022 Beijing Olympics. Here, Japan's Yuzuru Hanyu was the first skater whose quad Axel attempt didn't get downgraded to a triple Axel. The technical panel recorded his attempt as a 4A< and it was officially certified. 
ADVERTISEMENT
Article continues below this ad
Since his second Olympic victory in Pyeongchang in 2018, Hanyu has had an almost dog-minded focus on the quad Axel. This has gained a lot of media attention. He was the only one pursuing the jump for a while, even "Quad King" Nathan Chen had no plans to attempt it. Until now.