"Was Difficult to Finance Skating"- Nathan Chen Credits Family's Support and Sacrifices for His Golden Moment
Published 04/30/2022, 9:39 AM EDT
The accomplishments of an athlete are not only the result of his individual efforts but rather the credit goes to each and every member who was part of his/her journey. More importantly, his family. When Nathan Chen became the Olympic gold medalist, it was not an individual victory. It was a moment of glory for his family too. As the figure skater has mentioned time and again, without his family, he wouldn't have been the best figure skater in the world.
ADVERTISEMENT
Article continues below this ad
 

View this post on Instagram

 
ADVERTISEMENT
Article continues below this ad
What we saw Nathan Chen achieve at the Beijing Winter Olympics was the outcome of years and years of practice. At that moment, perhaps he would have relived every minute detail of his incredible journey. However, as humble a person as he is, there wasn't a single interview where he was not grateful to his mother and family for their role in his success.
Nathan Chen opens about the sacrifices his family made for his figure skating glory
Family is everything and to Nathan, it was his biggest support pillar. Opening about how they were always there for him, he said, "My family did so much for me. Really, everything that I have been able to accomplish in figure skating is largely due to them and all the work and sacrifices they made for me."
Nathan's family was financially not that privileged. However, he got the best ever facilities to pursue his dreams.
He further added, "As I continued to progress in skating, I decided to move to California and from there it was difficult to finance skating and pay for flights and hotels. My family would always figure out the way to reduce the funds or take me more time than the funds would allow for."
ADVERTISEMENT
Article continues below this ad
Nathan transformed his every dream into a reality
As a child, Nathan was always curious about the Stars on Ice, though he could never afford a ticket to the show. However, now he is a lead performer in his dream show. Olympic champion, three world championship titles, holding every record in the figure skating. If every dream come true had a face, it was Nathan's face.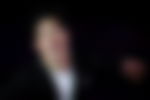 WATCH THIS STORY- Heres A Quick Look At Simone Biles Best Gymnastics Moments
ADVERTISEMENT
Article continues below this ad
Nathan has accomplished more than enough. Though he has a long life ahead of him and possibly even greater things waiting for him. What do you think his next target should be?