"Couldn't Do the Basic Things": Simone Biles' Fiance, Jonathan Owens, Was Left Shocked, After Trying Out Gymnastics Sport
Published 08/01/2022, 8:45 AM EDT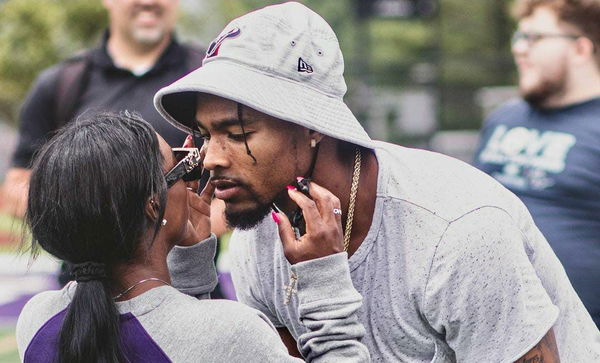 Gymnastics is not an easy sport. It takes years of practice, along with training based on multiple areas like flexibility, core strength, balance, upper and lower body strength, power, mental focus, and discipline. All of these things are necessary for gymnastics. It also needs an incredible level of commitment. Not every person or say athlete can do such intense gymnastics training. The same thing happened with NFL player Jonathan Owens, the fiance of Simone Biles.
ADVERTISEMENT
Article continues below this ad
The love birds are lately seen doing adventurous things in the gymnastics arena.
ADVERTISEMENT
Article continues below this ad
Jonathan trying gymnastics with Simone
Every time Simone Biles enters a competition, her name appears to be trending on every social media platform. Seeing Simone perfectly do gymnastics, her fiance Jonathan also tried to join her in this.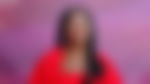 In the episode of 'Simone vs. herself' on Facebook Watch, Jonathan competed with Simone in a rope challenge. But unfortunately, Jonathan couldn't win over Simone in this.
Then Jonathan understood how much it's difficult to do gymnastics. Owens said, "I thought I was athletic until I came and tried to do this. And they said I couldn't do the basic things, so I said, Oh Okay."

Owens appreciated Simone saying, "Her work ethic was the first thing that kind of caught my eye. I've never really watched gymnastics before. The first time I talked to her when I met her, I honestly didn't know who she was."
At that time, Owens understood the hard work Simone does in gymnastics was on another level. 
Simone Biles on Jonathan's efforts
ADVERTISEMENT
Article continues below this ad
In a relationship, effort entails being aware of your partner's needs. Being present in the connection and making an effort to maintain it is the key.It goes well beyond tangible items to invest effort in a relationship. Similarly, Jonathan makes many efforts to be with Simone Biles.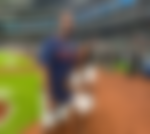 Seeing Jonathan make many efforts, Cecile Canqueteau-Landi said in a Facebook watch video, "You know when you're happy in the outside life. Then you're a lot happier in what you have to do. And you can totally see it, you know. She got her house, and she has a great boyfriend who is very supportive. With you know pushing her to be the best she can be as well."
ADVERTISEMENT
Article continues below this ad
Watch The Story: Everything You Need to Know About Simone Biles And Jonathan Owens' Big Wedding
Simone also loves Jonathan and his efforts. "We're like best friends that are dating. So I feel like that just really helps." An indication of a strong and healthy relationship.