"Doing This One for Her"- MyKayla Skinner Had Dedicated Her Olympic Medal to Simone Biles During Tokyo Olympics
Published 05/10/2022, 8:00 AM EDT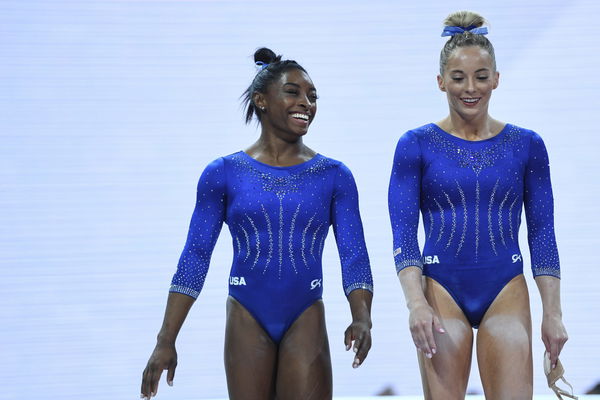 Simone Biles has been an inspiration to hundreds of people who were going through mental health issues in the last year. She spoke about the same, bringing it to light and encouraging others to prioritize themselves. She also inspired her teammate, MyKayla Skinner, at the same time.
ADVERTISEMENT
Article continues below this ad
Skinner revealed that she was about to leave the Olympics when Simone Biles stepped down. Biles suffered from a case of the 'twisties', something that can prove lethal for gymnasts. She did not want to risk her physical and mental health, so she withdrew from all individual competitions.
ADVERTISEMENT
Article continues below this ad
This opened a chance for MyKayla to step up. She knew she had to do this not just for herself but for Simone as well, who put her trust in MyKayla. Therefore, she went out on the mat one last time to prove just why she was one of America's top gymnasts.
MyKayla Skinner dedicated her Olympic medal to Simone Biles
At the Tokyo Olympics 2020, Skinner failed to qualify for the individual all-around or apparatus finals. A disheartened MyKayla announced her retirement from the sport and was about to leave her last and final Olympics. She did not expect then that something like this would happen, which would allow her to participate.
As Biles stepped down, MyKayla had enough points and qualified for the next round. She took this challenge head-on and went to perform a routine that earned her a silver medal. Notably, her final points stood at 14.916. Notably, when she stood on the podium, she dedicated the medal to her fellow gymnast, Simone Biles.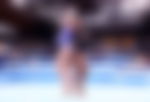 "I dedicate this medal to Simone. I wouldn't be here today if it wasn't for her," she said, "I told her I would be doing this one for her. She said, 'don't do it for me, do it for yourself', so technically it's for all of us." 
Simone's withdrawal gave MyKayla one last chance to redeem herself. As she went on the mat to represent Team US, Biles lovingly cheered her on from the stands, a mark of the spirit of sportsmanship.
ADVERTISEMENT
Article continues below this ad
MyKayla Skinner announces retirement
After winning a silver medal at the Tokyo Summer Olympics, she announced that she would quit elite gymnastics. Previously, she had retired from collegiate gymnastics to focus on her Olympic career.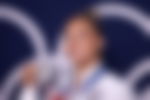 However, the champion gymnast revealed that her body requires rest, and it was time for her to say goodbye to elite gymnastics. She announced her retirement and decided to focus on completing her college degree.
ADVERTISEMENT
Article continues below this ad
Watch This Story: Simone Biles, Michael Phelps, Usain Bolt, Shaun White And Others Wish Their Mothers On The Special Day