"Fine With Stepping Away": Simone Biles Gives a Heavy-Hearted Update on Her Gymnastics Future
Published 11/11/2021, 8:00 AM EST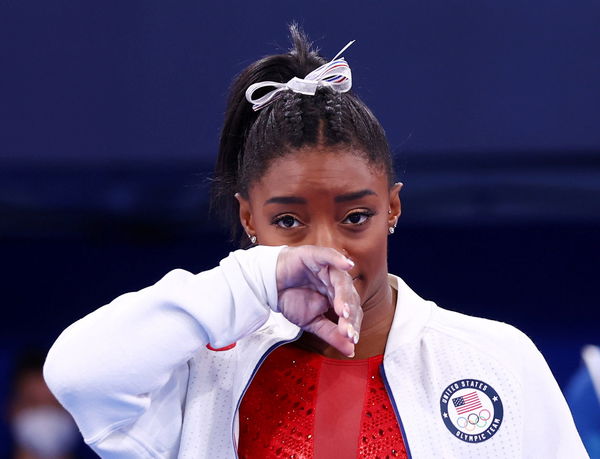 ---
---
The heroics of Simone Biles during the Tokyo Olympics 2020 are well known, as her daring step inspired many around the world. Even though she is an example for others, Simone herself has a lot of mental health issues to deal with.
ADVERTISEMENT
Article continues below this ad
Continuing to prioritize her mental health, the gymnastics GOAT will only make a comeback to the sport if she is mentally prepared for it.
ADVERTISEMENT
Article continues below this ad
Simone won't do anything that will cost her peace
Simone was young when she appeared in her maiden mega quadrennial games at Rio Olympics 2016. In her first outings itself, Simone marked herself on the top in all five events she stepped in.
Entering Tokyo Olympics 2020, she was already the favorite to shine on the podium, but things took a different turn.
Biles took an unexpected step to withdraw from team finals, citing her mental health issues. However, even her withdrawal from four events did not affect her spotlight. Notably, Simone used her spotlight to shift the focus from the shining medals to the behind-the-curtains struggles of Olympians with mental health. Albeit, she clinched two medals in Tokyo, taking her medal tally up to 7 record-breaking Olympic medals.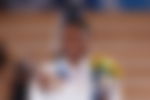 After Tokyo Olympics, Simone hasn't yet returned to her training for competitive gymnastics. In a recent interview with US Weekly, Simone said, "The mental aspect obviously got me during Tokyo and it's, like, some of those things you can't ignore and my body didn't ignore. If we can keep that under control, I would love to train again."
"But then, at the end of the day, if it costs me my peace, I'm going to step away. And I'm completely fine with stepping away because I've been through so much. I've accomplished so much."
Indeed, Simone has achieved way more than what every gymnastics dream of.
Simone Biles' Astonishing Achievements
ADVERTISEMENT
Article continues below this ad
Simone has seven Olympic medals under her belt, four gold, one silver, and two bronze medals. From 2013 to 2019, Biles has clinched 19 gold medals in World Championships. The 24-year-old has in total 32 medals!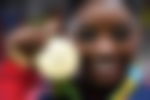 Biles has been awarded Laureus' Sportswoman of the Year and other honors. But most importantly, when she was at her lowest, she received a plethora of support from Olympians, fans, and celebrities.
ADVERTISEMENT
Article continues below this ad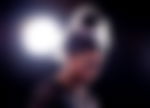 The GOAT of gymnastics stepping away from the mat would be a heartbreaking moment for the fans around the world. However, after everything Simone has suffered, she deserves to keep her health first. Do you think Simone is going to retire soon?