"I'm So Busy and All Over the Place": Simone Biles' Revealed the Exciting Part of Being Jonathan Owen's Fiance
Published 08/25/2022, 8:45 AM EDT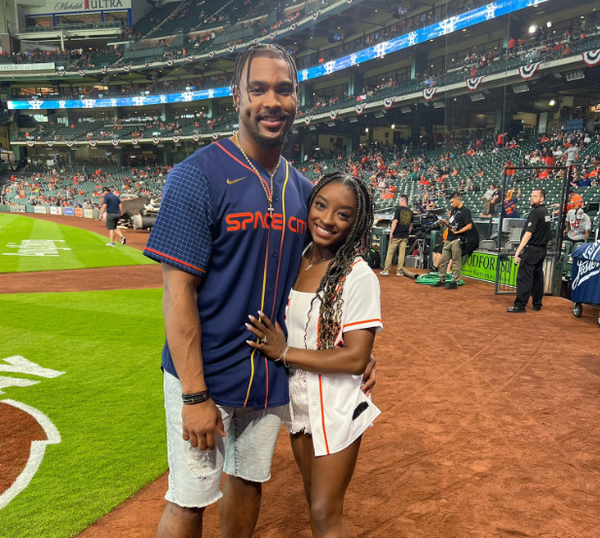 When it comes to gymnastics, Simone Biles has achieved the toughest thing to accomplish by becoming the greatest of all time. Continually putting forth her best effort over the years, Simone made a name for herself in the Olympics. Simone Biles is the most decorated gymnast in sports history, with 25 medals from the World Championships.

While taking her focus off gymnastics, she appears to be absorbed in her wedding chores. From sharing the picture on Instagram to going on game dates, Simone has her way of expressing love for her fiance, Jonathan Owens. The internet went wild when Simone revealed her engagement to NFL player Jonathan Owens. Since making their relationship official on Instagram in August 2020, fans have been gushing over them non-stop.
Simone Biles' way of conveying her love
ADVERTISEMENT
Article continues below this ad
From the date the couple revealed their relationship, they were spotted with each other many times. Simone seems to be the biggest fan of her fiance while he plays for the Houston Texans' house safety. During the matches, she was captured several times, cheering for Owens.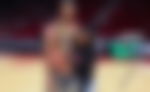 During an interview with People, Simone expressed her love for her fiance. She has described how it's exciting to be his fiance and get to explore many things, including matches. She said, "What's been really exciting is being able to experience life with my family and friends. Getting to go to my boyfriend's [NFL] games. I told him that I've never been to so many games in a season in my life. Because usually, I'm so busy and all over the place."
A few days ago, Simone also introduced her 'Daring with Simone' show. In which it featured an episode of herself and her fiance doing a challenge. The challenge was about football and gymnastics as well. Their sweet quarrel during the challenge showed how their argument about which sports are difficult is long-lasting. However, at the end of the episode, Jonathan wins the challenge. Apart from being an NFL player, Owens also understands the difficulties of a gymnast.
ADVERTISEMENT
Article continues below this ad
Biles' Fiance, Jonathan Owens, understands the hardship of gymnastics
There was a time when the couple first met through a dating app, and Owens had no idea who Simone was. In the episode of Simone Vs. Herself, the NFL player described how he was impressed by Simone's work ethic when she first took him to the gymnastics arena.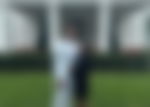 ADVERTISEMENT
Article continues below this ad
Owens said, "Her work ethic was the first thing that caught my eye. I'd never watch gymnastics before. When I first met, I honestly didn't know who she was. .. The coolest thing for me is that I get to witness someone who is literally at the pinnacle of their sport. It's motivating just to see that and the impact that she has on people." They have shown support for each other repeatedly, and their fans are now eagerly waiting for their wedding.
WATCH THIS STORY: From Height to Flexibility: Simone Biles Debunks The Five Biggest Myths Around Gymnastics Sport
Edited By: Simar Singh Wadhwa