46-Year-Old Legendary Gymnast Silences Retirement Talks Announcing Quest for Ninth Olympic Appearance at Paris Games in 2024
Published 05/11/2022, 12:30 PM EDT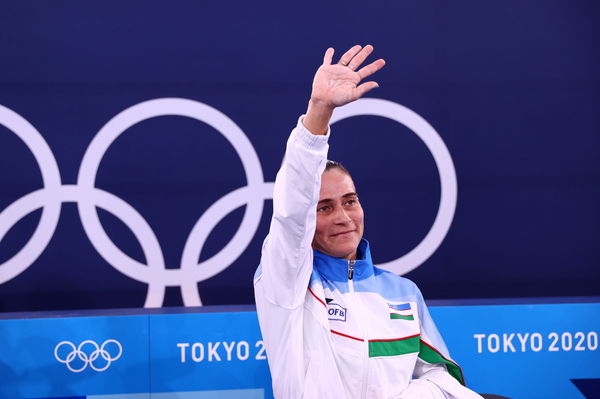 Simone Biles is just 25 and half of the world already thinks she is done with gymnastics. However, what would you say about the 46-year-old Oksana Chusovitina? Do you think she is fit enough to continue with the sport? Well, it hardly matters what anyone thinks because the gymnastics legend is here with some great news.
ADVERTISEMENT
Article continues below this ad
Oksana Chusovitina has a son older than most of her competitors. Though that has made no difference to her undaunted will, to continue with the sport she is so passionate about. When they tell stories about the gymnastics 100 years from now. Oksana will have an entire chapter about her. Bards will sing that she was a champion who didn't know what it's like to give up. All she knew and all she cared about was gymnastics.
ADVERTISEMENT
Article continues below this ad
Oksana Chusovitina prepares for the 2024 Paris Olympics
When Oksana performed at the Tokyo Olympics, she received a standing ovation from the crowd for her outstanding contribution to gymnastics. Everyone thought it was the last goodbye, as she said, "I feel good (physically) but I feel bad. But at the end, I feel happy." However, little did they know that the Tokyo Olympics was just a landmark in her long-standing journey.
On Tuesday, the Uzbekistan Olympic Committee released a statement along with the eight-time Olympian Oksana confirming her return to the Paris Olympics 2024. Oksana making a comeback in the Olympics since 1992 is somewhat similar to The Undertaker making a strong comeback to the WWE each time after the fans thought he was gone.
ADVERTISEMENT
Article continues below this ad
An incredible Olympic career
It's been three decades since Oksana Chusovitina has been part of the Olympics community. She made her debut in the 1992 Barcelona Olympics and her journey still goes on. In her eight Olympic appearances, she has won a gold and a silver medal. However, to be able to compete as a gymnast in her ninth Olympics would be an extraordinary feat in itself.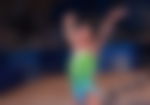 The 46-year-old Oksana will be an inspiration for generations to follow. She is definitely once in a century kind of athlete who gave her everything to the sport she loves more than anything else in the world.
ADVERTISEMENT
Article continues below this ad
WATCH THIS STORY- Johnny Depps net worth compared with NBA Stars Stephen Curry and LeBron James: Is he richer than the NBA World?