"The Greatest Asset": Simone Biles Once Opened Up on Her Deep Attachment to Her Dogs
Published 07/15/2022, 1:48 PM EDT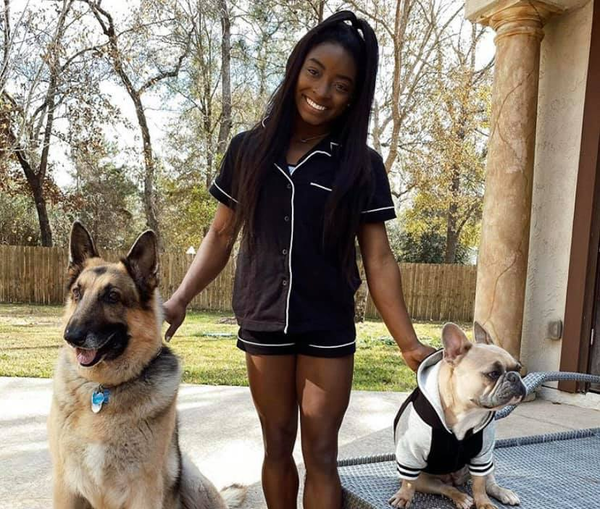 Simone Biles has shown incredible grace and grit throughout her career. Her Olympic and World Championships wins add up to 32 medals. She also made a daring move by stepping away from the sport.
The reason Biles can cope with her illustrious career and the lows it comes with is because she has a rock-solid support system behind her. Not just her parents, siblings, and fiance Jonathan Owens, but also her dogs.
ADVERTISEMENT
Article continues below this ad
Simone Biles talks about her dogs
All her life, Simone Biles has been a dog person. She adores her furry friends and grew up with four German shepherds. Now, she has a pair of French bulldogs, Lilo and Rambo. In an episode of "My Pet Tale", Biles opened up to TODAY about her love for her "fur babies".
"I grew up with dogs," she said and shared that Lilo had quickly fit in with the family dogs. "My dogs have made my life better, significantly. They have made me happy when I'm at my low, and even whenever I'm at my high, they've made it higher."
"They have just been the greatest asset that I could have got," she added. "I wouldn't trade them for the world." Coming home to her hyperactive babies that are always excited to see her is bound to be a therapeutic experience.
Cardboard cutouts of the two dogs even made it to the Tokyo Olympics to support the legendary gymnast. She shared that they helped fill up her day whenever she had days off from her rigorous gymnastics training.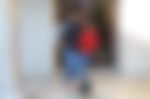 The gymnastics legend got bit by a dog
ADVERTISEMENT
Article continues below this ad
The gymnastics GOAT Simone Biles has gotten injuries from things besides executing her high-level skills on different apparatuses. Last year, she got hurt playing around with a moody German shepherd, sharing her tale with her fans through Instagram.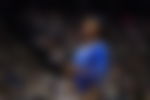 According to TODAY, she posted a video to her stories showing her injury, writing, "Here's an update on my finger after the dog bit me," and, "German shepherds don't play." Her family had four dogs, and she recalled no hitches in playing around with them.
ADVERTISEMENT
Article continues below this ad
"I've grown up my whole life with German shepherds & never got bit. This dog @ the farm just said NOT TODAY," she added. But of course, the incident didn't deter her lifelong love for dogs. Although she got a tetanus shot to be on the safe side.
WATCH THIS STORY: Simone Biles' Sister Adria Biles Appears on 'Claim to Fame' Alongside Other Celebrity Relatives
Edited By: Melroy Fernandes