"Took His Whole..Career Away"- Simone Biles Shielded Colin Kaepernick When Big Names Like Donald Trump Voiced Against Him
Published 06/21/2022, 10:50 AM EDT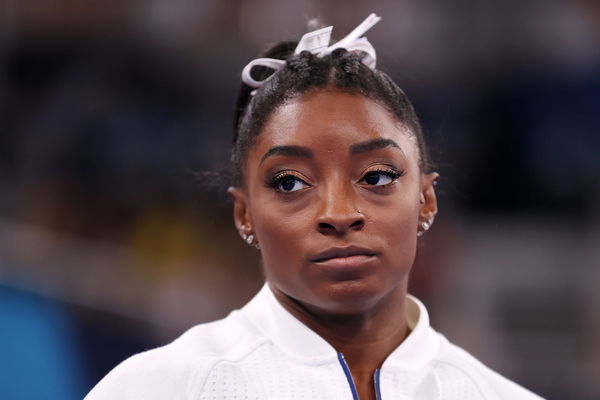 Simone Biles has become an active voice for athletes world over. Not only does she speak out for her fellow gymnasts, but Simone takes a stand for athletes in other sports, too. She uses her massive popularity as a platform to spread awareness to a much bigger audience. One example of such an incident was when Simone backed NFL player Colin Kaepernick on his actions.
ADVERTISEMENT
Article continues below this ad
The former NFL Quarterback has been without a job since he was criticized for kneeling during the National Anthem. The sign of protest from Colin was not well received, and he ended up paying the ultimate price.
ADVERTISEMENT
Article continues below this ad
Simone Biles backed Kaepernick's actions
Colin Kaepernick immortalized himself in the NFL. The former QB is well remembered for the simple yet powerful gestures he performed before his matches. But, he gained notoriety for kneeling during the national anthem, which led to the drawing of considerable criticism. Talking about the other side of the coin, Colin also earned praises for his actions.
One person to praise Colin's efforts was gymnastics G.O.A.T. Simone Biles. While she has not competed professionally in over a year, Biles has not been too far away from the world of sports. During an interview, Simone opened up and showed support for Colin's actions.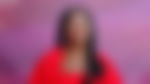 Biles said, "We tried peaceful protesting. Then Colin Kaepernick—he lost his job. He lost his career. They took his whole entire career away from that poor man. And look at us now. It's working. You just have to be the first, and people will follow."
She also said the peaceful protests were the start of change. But was sad to see it took so much for people to listen. Notably, even the likes of former US President Donald Trump called Colin out. Trump said, "Get that s** of a b**** off the field." Interestingly, this was not the first time Biles came out to support the former NFL player.
When Biles called out US Gymnastics President
Simone once called out Mary Bono, former interim President and CEO of US Gymnastics, for her anti-Nike and Kaepernick comments.
ADVERTISEMENT
Article continues below this ad
Mary posted a tweet with a photo presumed to be of herself. She marked out the Nike swoosh in protest of the then recently launched 'Just Do It' campaign by Nike, featuring Kaepernick. Biles was in no mood to let it slide and issued a tweet in response. Hours later, Bono deleted the tweet and eventually resigned from her post.
ADVERTISEMENT
Article continues below this ad
The champion Simone continues to be an advocate for her fellow athletes. She is indeed one of the greatest humans to ever grace the world of sports.