Unearthed Video Shows Simone Biles Abandoning Podium After an Unexpected Attack by a Bee
Published 05/05/2022, 10:00 AM EDT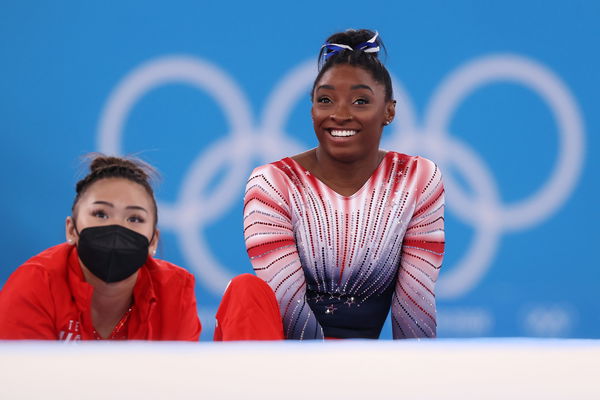 Simone Biles is known for her complex routines on the mat, easily pulling off dangerous moves with high difficulty levels. And it seems that while the Olympic Champion is not afraid of breaking her neck on the mat, bees can shake her much more easily.
ADVERTISEMENT
Article continues below this ad
Standing atop the podium of the 2014 World Championships, a shiny gold medal around her neck, Biles hadn't realized there was a bee sitting on her bouquet. It was only once Iordache (silver) pointed it out that Biles went into panic mode. Her reaction would easily break into anyone's top 10 podium moments.
ADVERTISEMENT
Article continues below this ad
The 2014 World Championships
Biles missed the start of the 2014 season due to a shoulder injury. However, this didn't deter the gymnast from defending her titles at the US and World Championships. At the 2014 World Championships in Nanning, China, Biles won her second consecutive world all-around title. In addition, Biles became the first woman in 40 years to win four gold medals at a single World Championships.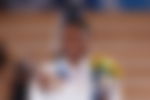 She bagged the team, all-around, balance beam, and floor exercise gold, along with a silver medal on the vault. It was the most medals won by an American woman at the world championships stage, the previous record being Shannon Miller's five. And Biles was only 17. It was just the beginning of a gold-spangled legendary career that gave her the rightful title of the GOAT.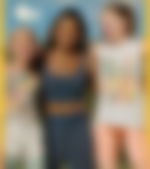 What is Simone Biles doing now?
ADVERTISEMENT
Article continues below this ad
During the Tokyo 2020 Olympics, Simone Biles caught a case of the 'twisties' and withdrew from multiple events. Ever since, the athlete has been focusing on her mental health, taking a break from competition. While there has been no news about her return from the hiatus, Biles has been active off-arena.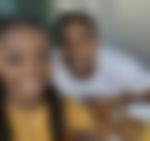 Biles decided to focus on her relationships with her friends and family in the meantime. Earlier this year, Biles got engaged to NFL player Jonathan Owens. Their wedding is said to be set for next year. Recently, Biles partnered up with Snapchat for her own reality show called 'Daring Simone Biles'. She has also launched an all-new Athleta Girl x Simone Biles collaboration.
ADVERTISEMENT
Article continues below this ad
At the same time, Biles has become somewhat of a spokesperson for mental health issues amongst athletes. The fans eagerly await her return to the competition. Hopefully, we will get to see more wholesome moments of Biles on the podium with her fellow competitors.
WATCH THIS STORY: VIDEO: "Piece of Sh**": Simone Biles Once Made an Unsettling Statement on Air, Losing Her Temper Post Performance