WATCH: Simone Biles' Mother Advises Her to Prioritize Mental Health at Tokyo Olympics 2020
Published 09/30/2021, 2:22 PM EDT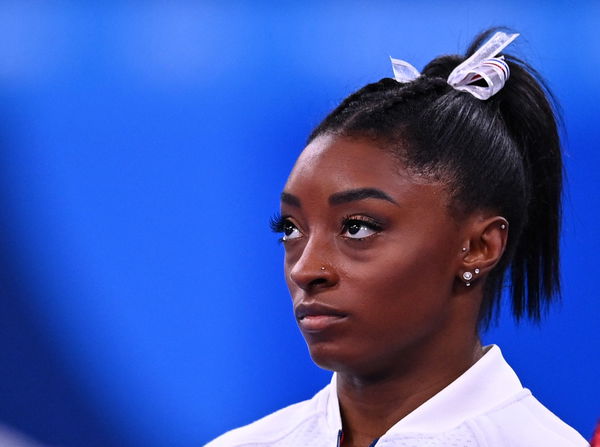 Gripped with fear and uncertainty, the world watched Simone Biles step away from the mat at the 2020 Tokyo Olympics. No one, including Biles herself, was expecting things to pan out the way they did. To everyone's surprise, Biles withdrew from her match, citing mental health concerns.
ADVERTISEMENT
Article continues below this ad
Notably, ahead of the big decision, Biles called her mom from Tokyo when she went outside during the match.
ADVERTISEMENT
Article continues below this ad
Simone Biles' mom gave her the confidence to withdraw
Biles' haters attacked her for withdrawing from the Tokyo Olympics 2020 final event. However, the gymnastics 'G.O.A.T' had taken a calculated step, ensuring her safety and keeping in mind what's best for her team.
Recently, the last episode of her documentary, Simone vs Herself, was released on Facebook Watch. In the video, fans witnessed the moment her mother comforts her over the phone, while Simone was on the verge of withdrawing.
Biles's mother said, "You can't do it? That's okay, honey. That's okay."
Simone Biles called her mom from Tokyo Olympics 2020, before she withdrew from the match.
Credits: Simone Vs Herself finale episode ( Facebook watch) pic.twitter.com/8CBTgMhAzN

— Olympic Shooting Updates (@UpdatesOlympic) September 30, 2021
Speaking of her team, she added, "They will do their best without you. I don't want you going out there if you're not in a good place, and you don't need to go out there and hurt yourself. That's just not right. You need to take care of yourself, okay? I love you. Just take some deep breaths and just know we're praying for you. Hopefully, after this, you'll feel better head-wise."
Soon after, Nellie Biles informed Simone's family about her withdrawal. She said, "That's it. She's done. She just pulled out. She said she can't do it."
A revolutionary movement
It's not easy to stand so close to the Olympic podium, with a chance at making history, and still withdraw. What Simone did in Tokyo was daring, bold and a move that will revolutionize the sport. Being an Olympian comes with the responsibility of living up to the hopes of an entire nation. Notably, just the sound of that explains the enormity of the situation, but sadly, not enough for all to understand Bile's then vulnerability.
ADVERTISEMENT
Article continues below this ad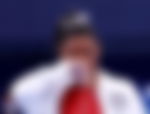 Even after withdrawing from most of her events, Simone brought home two medals from Tokyo Olympics 2020. She is indeed the most successful and the most inspiring gymnast in Olympics history. Do you think she will make a comeback at the 2024 Paris Olympics?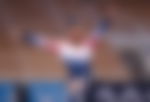 ADVERTISEMENT
Article continues below this ad