WATCH: Simone Biles Was Once Crowned the Undisputed Queen of Tom Holland's Handstand Challenge
Published 06/03/2022, 10:30 AM EDT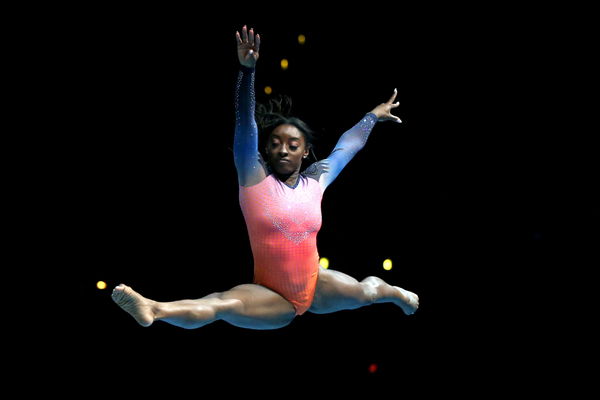 US gymnast Simone Biles is widely regarded as the greatest gymnast of all time. Her impressive medal tally is a testament to her greatness. She has won 32 Olympic and World Championship medals in total. Through her mesmerizing performances, Simone has cemented her legacy in the sport. She is renowned for attempting jumps and tricks, which very few gymnasts dare to attempt.
ADVERTISEMENT
Article continues below this ad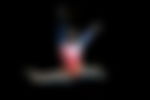 But that's not all about Simone. Away from the competition, Biles loves to engage in social media challenges and, to no one's surprise, does a great job there too.
ADVERTISEMENT
Article continues below this ad
Simone Biles does the handstand challenge
The lockdown period proved to be a period of tough going for everyone. People were bored and quickly running out of things to do. In came the friendly neighborhood spiderman, Tom Holland, to save the day. The English actor unknowingly gave wind to a new social media challenge called the 'handstand challenge.'
The task was straightforward; you try to put on a shirt while doing a handstand. Sounds pretty simple, right? Only, it wasn't. Tom was heavily out of breath as he attempted the challenge. He further tagged fellow actors Ryan Reynolds and Jake Gyllenhaal to attempt the same. Thus began the handstand challenge.
Biles soon entered the arena and pretty much won the challenge. She took things up by a lot more than just a notch. She took her sweatpants off, using her feet while doing a handstand. In the video, we see Biles expertly balancing herself as she moves around while taking off her pants. And as expected, Simone did it quite comfortably.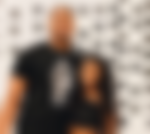 Social media quickly reacted to the attempt as people adjudged her the winner of the challenge. For any of you who are keeping a score on what Simone can and cannot do, add this to the long list of things she can do.
Other celebrities to attempt the challenge
As Tom completed the challenge, he nominated Ryan and Jake to do the challenge. While the always funny Ryan replied with a dramatic "No," Jake was up to the task. He attempted the challenge and completed it, further nominating Hugh Jackman, 50 cent, and his sister Maggie Gyllenhaal.
ADVERTISEMENT
Article continues below this ad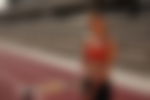 Just like his brother, Maggie completed the task successfully. American hurdler Lolo Jones caught wind of the challenge and decided to change the game. Instead of putting on one shirt, she successfully put on two of them and celebrated with a sip of wine while still doing a handstand.
ADVERTISEMENT
Article continues below this ad
Jones was the undisputed winner of the challenge until Simone decided to show who the real boss was.