"We Neglect Our Own Selves"- Simone Biles Drops Golden Advice on Self Care
Published 06/17/2022, 10:46 AM EDT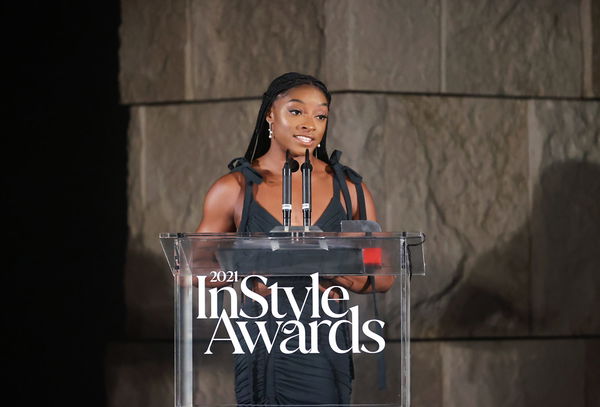 As a gymnast, the legendary Simone Biles has nothing more left to prove. Even though she has been away from the sport for over a year, Biles is miles ahead of her competition in terms of achievements and medals.The most decorated gymnast in history, Biles last took center stage at the Tokyo Olympics, where she finished with 1 bronze and 1 silver medal.
ADVERTISEMENT
Article continues below this ad
While she has been away from the sport competitively, Simone has never backed away from advising future gymnasts and athletes who look to her for inspiration. And, during an event, she once again had an inspiring piece of advice for her fans.
ADVERTISEMENT
Article continues below this ad
Simone Biles gave one of the best advice
Workhuman is an MNC that provides cloud-based human capital management software solutions. The company is famous for its social recognition solutions and has received many honors as a top place to work. The company invited Biles for a keynote conversation during one of their conferences.
Biles, who has become an active advocate for mental health issues, has also become a voice of social recognition. She helps by recognizing not just the achievements but also the pain and issues an athlete goes through. Hence, it was only fitting that Workhuman invited her to be a part of the conversation.
Sending out a message to people, Simone said, "I would say to dream big and after that, dream bigger. Because anything you put your mind to is truly, erm, you can accomplish anything. And also, take care of yourself. Because I think we get so overworked with doing X, Y, and Z that we neglect our own selves."
Biles further added, "So I think once you take care of yourself, then you're going to be more powerful, and you'll find that strength and have that passion and have that drive to achieve whatever you're trying to achieve." This message filled the audience with hope and motivation to prioritize themselves and self-love.
When Biles' actions helped Nathan Chen
Simone has inspired a whole generation of athletes and hopes to continue doing so in the future. She has changed the lives of many professional athletes, and Olympic gold medalist Nathan Chen is one of them.
ADVERTISEMENT
Article continues below this ad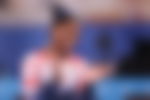 When Biles opened up about her mental health struggles, not only did she help herself but also helped many other athletes. When Nathan was asked about how Simone's actions helped him, he said he was grateful Biles could do that. Chen mentioned it was important to have the perspective that athletes are humans first. He also mentioned she gave him great advice over the years.
ADVERTISEMENT
Article continues below this ad
At just 25, Simone has had a great impact on not just gymnastics but also on the world of sports. She continues to serve as the beacon of hope and change for the future generation of athletes.