Where Does Simone Biles Plan on Getting Married? Gymnast's Dream Wedding Location Revealed
Published 12/29/2021, 9:30 AM EST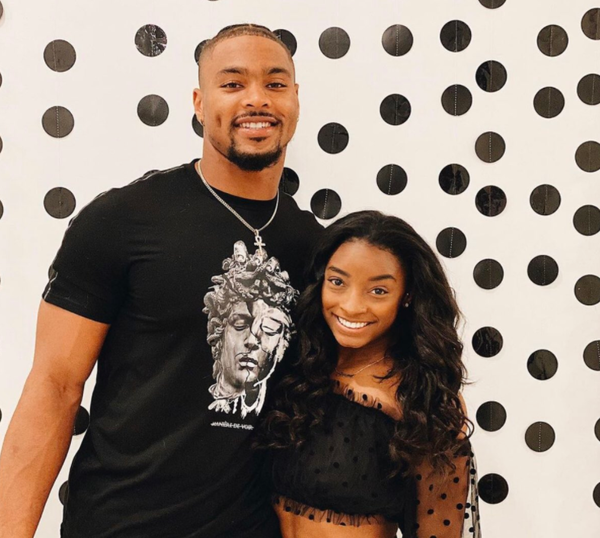 Olympic gymnastics GOAT Simone Biles is currently dating the NFL star, Jonathan Owens. The couple is often spotted hanging out together, sometimes at an NBA game, or in the stands at each other's sporting events.
Although the couple has been dating since 2020, there are no reports about their future plans. However, while it is uncertain when they will tie the knot, the destination of their dream wedding might be finalized.
ADVERTISEMENT
Article continues below this ad
Simone Biles' mother revealed her wedding destination
25-year-old Simone has brought pride upon her nation with her unbelievable performances and glories. However, it is not just the US that takes pride in calling Simone one of their own. Notably, Simone Biles has dual citizenship. She is also a citizen of Central American country, Belize.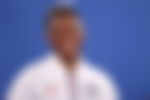 In an interview, Simone's mother, Nellie Biles, applauded her for inspiring her community. She said, "We are the best-kept secret. For Simone to shine a light on Belize, I think it's meaningful because it's such a huge part of our family history and the foundation of who we are, and we are excited that this is being used as a platform to showcase other talent in Belize."
Further talking about Simone's wedding destination, Nellie revealed, "Simone said, when she gets married, it's going to be in Belize."
Owens is enjoying the GOAT effect on his career
While Simone Biles has already achieved everything a gymnast can dream of, Owens is climbing the success ladder in his own NFL career as well. Owens plays for the Houston Texans as the safety, and just added a new feather to his cap.
ADVERTISEMENT
Article continues below this ad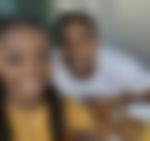 Owens recorded his first career interception against the Los Angeles Chargers this month, while Simone was present in the stands, cheering him on with all her might.
Simone indeed has had a huge effect on Owens and his career; However, one can't deny Owens' talent. The athletic couple compliments each other in the most adorable way. While there is no news of their marriage yet, what do you think about Biles' dream destination?
ADVERTISEMENT
Article continues below this ad