"You'd Be Lost"- Simone Biles Once Recalled on Her Withdrawal From 2020 Tokyo Olympics Was Justified
Published 07/04/2022, 10:45 AM EDT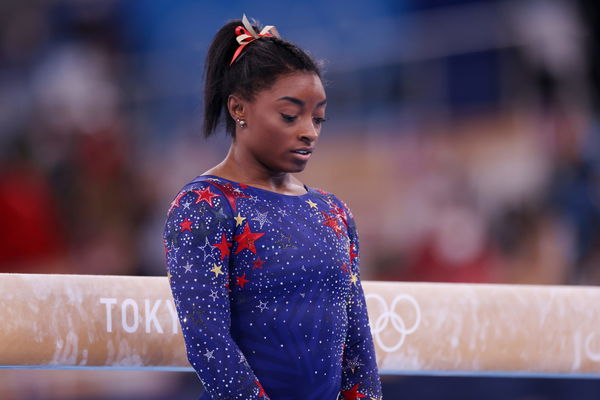 There are days when people find it taxing to perform the same tasks they have been carrying out for so long. However, it is understandable when people feel that way. After all, not every day is the same. But people did not react that way when Simone Biles withdrew from the events at the Tokyo Olympics.
ADVERTISEMENT
Article continues below this ad
Immediately after withdrawing, the gymnast received myriads of hate comments. All in all, people were reluctant to relate with the athlete.
ADVERTISEMENT
Article continues below this ad
What did Simone Biles say after returning home from the Tokyo Olympics?
Simone Biles addressed this issue during an interview after returning home from the meet. The gymnast was aware that people might be disappointed over her withdrawal from multiple events at the meet. However, she was not hoping to get the reaction she received right after.
Although she did not have to justify her reasons for withdrawing from her events, she felt that people should know about her plight too before judging the athlete. Reflecting on the meet, Biles said, "If I still had my air awareness, and I just was having a bad day, I would have continued."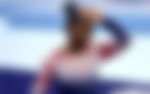 "But it was more than that," the two-time Olympian added. Sensing people would still be unable to relate to her ordeal, she continued to provide an analogy. The gymnast narrated, "Say up until you're 30 years old, you have your complete eyesight."

"One morning, you wake up, you can't see s***, but people tell you to go on and do your daily job as if you still have your eyesight. You'd be lost, wouldn't you? That's the only thing I can relate it to," the Olympian continued.
Biles then questioned the people criticizing her. She asked, "I have been doing gymnastics for 18 years. I woke up — lost it. How am I supposed to go on with my day?"
Were the reactions from fellow citizens justified?
ADVERTISEMENT
Article continues below this ad
People place unrealistic ideals on athletes, but they are people too. As such, they are susceptible to the same emotions that apply to others. But fans sometimes fail to perceive that their idols deserve some leeway too.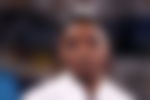 The seven-time Olympic medalist had to learn it the hard way following the Tokyo Olympics. However, she has shown the ability to rise above her hardships previously. So she was not going to back down now.
ADVERTISEMENT
Article continues below this ad
Besides, she was not the kind of person to shy away from speaking her mind. She had displayed this skill on previous occasions, too. So after returning to her home country, she felt the need to address the ordeal in an interview, and she soon did!
Edited By: Vibhanshu Kumar