"You're So C****": Simone Biles Opened Up on Hurtful Comments Used to Pull Her Down
Published 06/19/2022, 9:00 AM EDT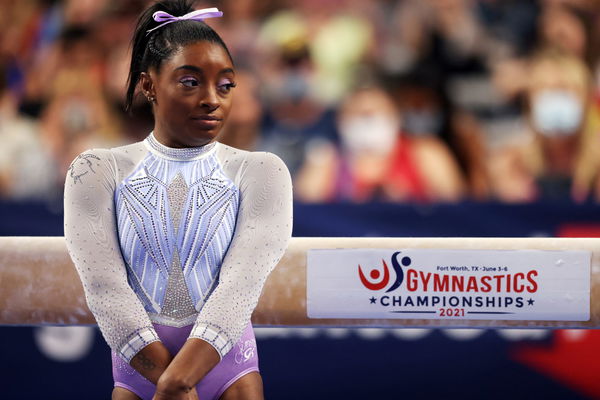 Competing at the top of a sport is no child's play, and it gets even more stressful when you have a legacy to uphold. The weight of expectations and pressure can affect even the most dominating athletes. And when you have the gold-spangled track record of Simone Biles, it just gets harder.
ADVERTISEMENT
Article continues below this ad
We saw how the pressure caught up to Biles at the Tokyo 2020 Olympics as she pulled out of multiple events citing mental health concerns. It isn't easy to be in the spotlight, being scrutinized by the public with every move that you make.
ADVERTISEMENT
Article continues below this ad
Simone Biles talks about the difficulties of stardom
In 2019, Biles made history at the US National Championships, winning her sixth US all-around title. She became the first woman to complete a triple twisting double somersault on the floor exercise. Moreover, she became the first gymnast to complete a double twisting double somersault dismount off of the balance beam, now known as the "Biles". 
Before the competition, she commented on the woes of stardom and how quickly public opinion forms and changes. "I think it's important because you'll go your whole entire career and everybody will tell you, 'You're great,' but the minute you think you're great, or you say you're good, they're like, 'Oh, my gosh, you're so c****. Cancel her.'" she said.
The gymnast with 19 world titles says that athletes should be allowed to take pride in their achievements. "I think it really hurts a lot of us athletes out here, and at the end of the day, there should be times we can celebrate whenever we do a good routine or if you've been on a winning streak for a year," she added. "I think it's something you should have pride in."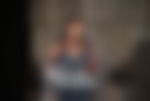 The story behind the G.O.A.T.'s leotard
ADVERTISEMENT
Article continues below this ad
Biles' comments were because of a recent backlash she had faced from critics for wearing a leotard with her name on the back at a qualifying meet. They called her "cocky", and Biles hit back without saying a word. She wore a leotard with a goat on the back at Wednesday's training session for the U.S. gymnastics championships!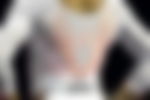 The original plan was for the entire team from her gym, the World Champions Center, to have their names on their leotards until they realized that one gymnast's name was too long. "A lot of the athletes in professional sports have their last name [on their uniform] and it's something they have a lot of pride in wearing, just like when we put USA on our chest," she said.
ADVERTISEMENT
Article continues below this ad
If there is anyone worthy of the title of the greatest of all time, it'd certainly be the 7-time Olympic medalist, Simone Biles. With four moves named after her and the all-time record of most World Championship medals, Biles has cemented herself as the greatest player in the sport's history.