'Hard to Process': Cycling World Mourns 28-Year-Old Star Athletes' Shocking Death
Published 03/11/2022, 11:27 AM EST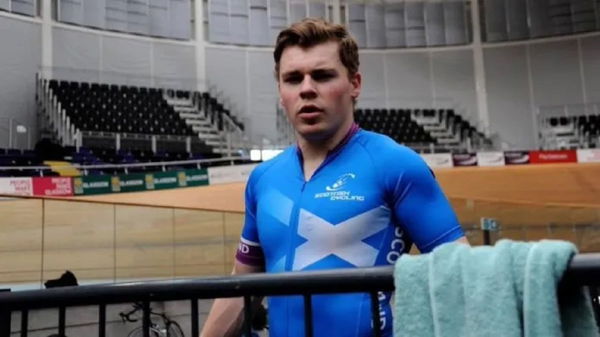 Shock gripped the athletic and cycling world after news of the demise of a young athlete came out. Scottish cyclist John Paul passed away two days ago at the age of just twenty-eight.
ADVERTISEMENT
Article continues below this ad
Formerly a member of the Great Britain cycling team, John Paul was also a former junior world champion in 2011. Furthermore, he was also the junior European champion in the sprint and Keirin events in the same year.
Moreover, he also repeated his Keirin championship success in 2012. With the news of his sudden demise shaking the world, fans from across the globe have reacted to his passing.
ADVERTISEMENT
Article continues below this ad
Fans react to Scottish cycling athlete John Paul's sudden demise
Not only did John Paul's demise shock athletes all over the world, but fans as well. In that vein, many fans took to Twitter to express shock and condolences over the sad news.
Firstly, the official Twitter handle of Scottish Cycling sent out thoughts to Paul's family and friends. Additionally, it mentioned how Paul represented Scotland at the 2014 Commonwealth Games in Glasgow 2014. Moreover, Scottish Cycling also called Paul a "wonderful person on and off the bike".
Our thoughts go out to the family and friends of John Paul, as we bring the very sad news of his passing.

A brilliant cyclist who represented Scotland at @Glasgow2014, John was also a wonderful person both on and off the bike, who will be sorely missed by our cycling community. pic.twitter.com/UVt8IVHWcm

— Scottish Cycling (@ScottishCycling) March 9, 2022
"Hard to process this tragic news," a Twitter user wrote, describing how he spent many hours with Paul's father.

Hard to process this tragic news ..spent many hrs with his Dad watching Vic & JP when they were on the ODP Squad together. Thoughts to all his family & friends. https://t.co/kfL34U6UuB

— TwoGirlDad (@mpwill64) March 9, 2022
Elite cyclist Katie Archibald, who represents Great Britain and Scotland in cycling events, too, poured her heart out. She shared how she looked up to John and her "heart aches to consider" his family's agony.
Painfully sad news. I looked up to John Paul – a Scottish rider who made it in the big leagues. Can't imagine the agony his family feels to have lost him so young. My heart aches to consider it. Rest in peace JP. https://t.co/k0lgFiEsEi

— Katie Archibald (@_katiearchibald) March 10, 2022
In fact, even fourteen-time World Champion cyclist Neil Fachie expressed how tragic the news was. He called John Paul an "immense talent" and "a genuinely nice guy".
Lusia Steele, another Scottish cycling sprinter who represents Great Britain, called Paul "a true legend of the game". Moreover, she also described how all riders and staff loved and admired John Paul. "You'll always be with us," Steele wrote.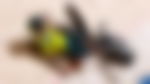 A true legend of the game. One of Scotlands greatest. When I started sprinting, it was clear from riders and staff this guy was special, loved and admired by all a case of if you don't know, get to know and I'm so thankful I knew. RIP JP, gone too soon, you'll always be with us💔 https://t.co/L37WoxkLHO

— lusia steele (@lusia_steele) March 9, 2022
People reminisce over John Paul's personality
A user on Twitter shared how "kind, funny, and ludicrously talented" John Paul was. Additionally, she expressed how the "universal admiration and respect" for Paul was completely right.
I can't say how many times I'd heard stories about how kind, funny, and ludicrously talented JP was before I finally got to spend time with him. It's so very rare for such universal admiration and respect to be completely warranted. This is an obscenely unfair loss. https://t.co/r1o3JXNC2r

— Rebecca Howard (@Rebecca__Howard) March 9, 2022
2016 Olympic medalist Callum Skinner, too, took to Twitter to express disdain over John Paul's demise. Calling Paul "a guy who marched to the beat of his own drum," Skinner called him a good friend.
ADVERTISEMENT
Article continues below this ad
Furthermore, yet another user expressed how John Paul was a "genuine individual and one of life's good guys".
ADVERTISEMENT
Article continues below this ad
So so sad and tragic news. JP was such a genuine individual and one of life's good guys. He achieved so much so young in his career and what amazing talent. A huge loss to all that knew him and the cycling community. RIP JP.

— Craig Burn (@Craig_Burn) March 11, 2022