How Much Money Do Minor League Baseball Players Make In 2022?
Published 02/16/2022, 10:30 AM EST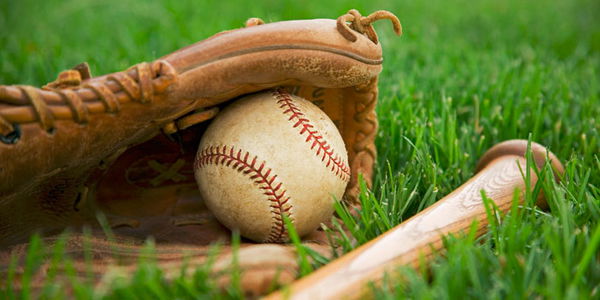 Baseball is a dream for many of us out there. But the majors are called that for a reason. And they're not necessarily always as attainable. So what happens to those that don't make the cut? Those players that are fated to never see the major leagues?
ADVERTISEMENT
Article continues below this ad
For a majority of those that pick to play professionally and for a living, you would probably make it to the minor leagues. Paying in the farm systems for various teams across the length of your career. But how much could you stand to make if you were part of this system? And how well would you do for yourself if you were a minor league player in 2022? We look to find out how much you can make before MLB.
ADVERTISEMENT
Article continues below this ad
Minor League baseball is a complicated mechanism. Playing at the cusp of the professional organization but functioning as an affiliated entity; the minor leagues often borders on some gray areas. The players fated to the farm system have raised several issues with the classification of the minor leagues and have raised their voices for several problems.
These include recently inviting the ire of several minor league players over the reported reduction in contracted minor league players allowed to a franchise. However, that is not to say that minor leagues players too don't make a living.
Minor Leagues player's salary
According to the official estimates and figures, minor league athletes can expect to do reasonably well for themselves. The website claims that "the concept of a living for a minor league player can range from a modest $1,500 a month to substantially greater than $300,000 a year."
The website goes on to clarify that there is a minimum for the Major League 40 man roster. This is the $300,000 figure that has been mentioned, and while the lowest payout starts at $1500, there is some upside in the payments.
A minor league player has also put up a post on Twitter claiming that he only made $11,196 last year; although the veracity of it is still unconfirmed. Some other publications also have stated that the mean earnings for minor league players may be slightly higher. Reportedly, the salaries of Minor League Baseball Players in the US range from $19,910 to $187,200, with a median salary of $44,680.
Career minor leaguer here.

My thoughts on minor league baseball's problems and potential solutions:

— Mark Appel (@markappel26) February 15, 2022
The middle 50% of Minor League Baseball Players make $28,400, with the top 75% making $187,200.
Minor League players express problems
ADVERTISEMENT
Article continues below this ad
There has been some conflict between the minor league players and the league recently too. MLB insider Jeff Passan recently reported that the league wants to reduce the number of players a team can have in the minors to "below 150." The provisional changes have been suggested in the Domestic Reserve List, a roster that keeps track of the minor league players contracted to a club. The Players Union has shown complete solidarity with the minor league players, though; and has made its intentions to reject the proposal clear.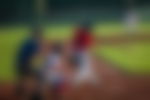 Watch This Story: US States That Produced Most MLB Talent
ADVERTISEMENT
Article continues below this ad
The current provisions allow teams to roster 180 players and while the league stated that it "has no plans" to change immediately in 2022 or 2023, it could choose to increase or decrease the size after that. This only adds to the controversy regarding the classification of minor league players. Reportedly, an MLB lawyer recently presented to a federal judge that minor league players should not be paid during spring training, as they should be considered as 'trainees'.
Although Major League Baseball in recent years has upped the pay for minor leaguers, groups argue that this has not been enough. Even today, the Minor Leagues don't form a part of the MLB Players Association.