Watch: $1.8 Million Winner Rich Strike Punched in the Face for Attacking Another Pony
Published 05/09/2022, 9:15 AM EDT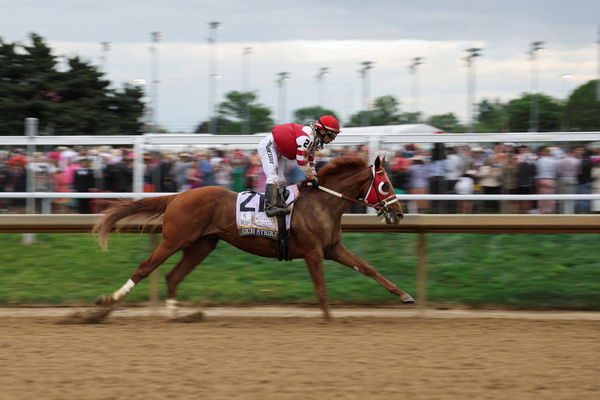 The Kentucky Derby is one of the most heavily attended derbies anywhere in the world. It averages an attendance of 150,000+ people. Some of the most influential personalities of the US come to be a part of the event. However, this year, all the people who watched the race were in shock. With 80-1 odds, outsider horse Rich Strike made global headlines by winning the derby.
ADVERTISEMENT
Article continues below this ad
Amidst all the chaos and drama of such an amazing story, there was an incident that became a major topic of discussion.
ADVERTISEMENT
Article continues below this ad
Video of Rich Strike being punched emerges online
The Kentucky Derby, which will be 150 years old in a couple of years, is an iconic event. The entire event, which lasts for two weeks, concludes with a race on the first Saturday of every May. It is a Grade 1 stakes race competition for 3-year-old thoroughbreds and covers a distance of one and a quarter-mile.
Saturday's event has been as unpredictable as the derby has ever been. The race proved that absolutely anything is possible on a given day. The result ended up with many people's jaws on the floor, as they couldn't believe what had happened.
However, a worrying clip has emerged of Rich Strike, being punched, while getting escorted to the winner's area.
While the clip may seem brutal, it isn't the actual case.
As we can see in the video, the horse riding next to Rich Strike is a Philly. If one looks closely enough, Strike seems to bite on and pull the other horse's string. The neighboring horse's neck gets pulled back because of the same.
The rider on the Philly is trying to use force to get Strike to let go of the string. Given the horse's age, it is also a plausibility that he was trying to mate with the Philly. Hence, the rider did what he had to.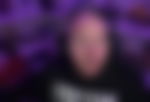 ADVERTISEMENT
Article continues below this ad
Strike scores big
As hard as it may be to believe, Rich Strike was not a part of the derby until Friday. But the stallion got a last-minute place in the starting line-up and left everyone shocked. Interestingly, the owner of the horse, Rick Dawson, bought him for $30000.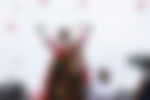 Strike ended up winning $1.86million for only the second victory of his career. Hence, he won six times the money Dawson paid for him. The favorite to win the race, Epicenter looked set to win the race before Strike overtook him at the very end.
ADVERTISEMENT
Article continues below this ad
Watch this Story: Snowboarder Overcomes Horrifying Crash with Competitor to Clinch Olympic Podium at Beijing Winter Olympics 2022