"First Place It'll Go, Is Stomach!": Arnold Schwarzenegger Once Detailed Trick to Attain Bruce Lee Like Chiseled Abs
Published 12/01/2022, 3:15 PM EST
Bruce Lee is a renowned name in the world of martial arts. But that is not all he is famous for. Lee is globally renowned as an athlete and an actor. In the world of bodybuilding, professionals often admire the ripped physique that Bruce Lee flaunted in his movies. Although, the toned abs and the close zero fat body that the actor had did not happen in a day.
Instead, it was the result of years of training. In a recent interview on the YouTube channel Beerdy – Bruce Lee Central, bodybuilding legend Arnold Schwarzenegger discusses how to match The Dragon's physique.
ADVERTISEMENT
Article continues below this ad
Arnold's two cents to get the perfect abs
In his interview, Arnold explains the approach that everyone needs to religiously follow in order to tone their abs. The only way to do it, according to the 7x Mr. Olympia champion, is "by burning more calories every day, more than you eat."
 

View this post on Instagram

 
The retired bodybuilder further explains, "Say you take 2000, you wanna go and have 2000 calories you eat every day, you burn 2500 every day." Discussing the distribution of body fat for males, he states, "The first place it will go is the stomach."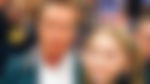 Talking about the secret to developing perfectly toned abs, Schwarzenegger says, "200 crunches every day is a must," he continues, "don't forget to do the vacuum, practice the vacuum."
The world lost Bruce Lee to unforeseen circumstances
ADVERTISEMENT
Article continues below this ad
Born in San Francisco, Bruce Lee spent most of his childhood years in Hong Kong. The actor was known for being the torchbearer of martial arts for contemporary Hollywood cinema. He was responsible for the popularity of martial arts in movies during the 70s.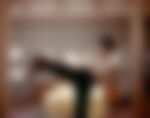 Bruce Lee shot to fame after he co-produced, directed, and starred in The Way of the Dragon, in 1972. Following this, he also worked on 'Enter the Dragon'. It was the first joint venture between Hong Kong and American production houses. The movie, released in 1973, became a worldwide success, skyrocketing Lee's stardom.
ADVERTISEMENT
Article continues below this ad
Watch this story: Arnold Schwarzenegger once sold his BMW to another bodybuilder for 2200
Unfortunately, Lee passed away just six days before the Hong Kong release of the film. He died under mysterious circumstances. Much to the speculation of fans and historians alike, the cause of death was officially listed as an allergic reaction to a headache medication. After his death, his movies gained a cult following. Bruce Lee became one of the biggest pop culture icons of the 20th century.
Edited By: Pritam Priyedarshi