"Felt Very Proud of Myself": Jackie Chan Once Received a Massive Honor From 'Idol' Sylvester Stallone
Published 03/14/2023, 1:05 PM EDT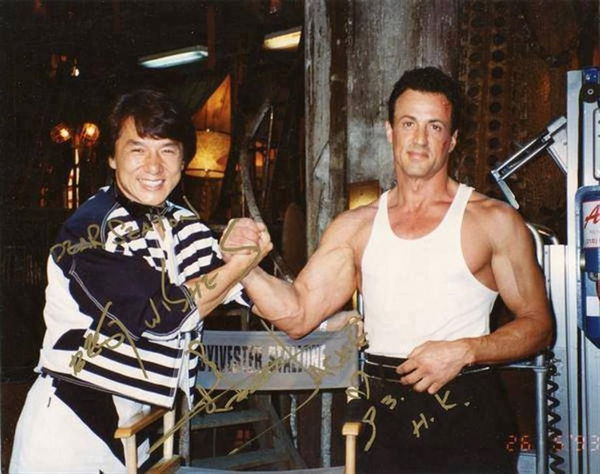 A multi-millionaire and superhero martial artist, Jackie Chan didn't have a great start in Holywood. Before becoming the pioneer of new-age kung fu, he struggled a lot to find his footing in the industry. In fact, his first two movies that were released in America, severely failed. However, just when Chan was about to give up, he got a call from his 'idol' and superstar Sylvester Stallone. Though it was a friendly meeting, the interaction changed Chan's perspective, and he once again found his drive, to become an actor in Hollywood.
As Chan noted in his autobiographical narrative, the invitation to Stallone's house astounded him. In fact, the martial artist cross-verified the invitation before accepting it.
Jackie Chan was star-struck when he saw Rocky
ADVERTISEMENT
Article continues below this ad
As per his memoir Never Grow up, The Karate Kid actor got an invitation from Sylvester Stallone to attend his movie premiere. Definitely, it stupefied Chan, as he had no idea whether the American actor had ever heard of him. However, when Chan reached Stallone's house, he looked around to see his collections, paintings, and of course his gym. Soon after, the Chinese actor met Rocky Balboa while he was shooting for his film Demolition Man.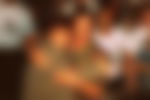 As soon as Stallone saw him, the former loudly declared Chan's identity to everyone, which led to everyone clapping for the Chinese kung fu star. Then he showed him his collections of Chan's movies and revealed that even he adapted some ideas from his movies, saying, "When we run out of ideas, we watch one of your films. You've taught us so much, and we really admire you. Thank you for coming."
Chan, who was not very fluent in English by then, thanked the star and realized, "Only then did I learn that many American stunt teams were using my movies as instructional videos. I felt very proud of myself." It was indeed a memorable moment for the Enter the Dragon actor. However, he later revealed how it was Stallone who helped him dream about getting the Oscars.
ADVERTISEMENT
Article continues below this ad
Stallone inspired Chan to win an Oscar
While giving a speech after winning the honorary Oscar in 2016, Chan attributed it to a special memory that eventually led him to dream of it. When he visited Stallone's house once, Chan first saw the award in his collections. He was so amazed by it that, he shared, "I touched it, I kissed it, I smelled it. I believe it still has my fingerprints on it."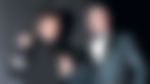 ADVERTISEMENT
Article continues below this ad
The award he received for his overall contributions to world cinema, added a feather to his crown. Chan felt proud while hoisting it in front of the American crowd, and shared an emotional speech dedicated to his parents. Chan's meeting with the superhero has definitely done some good for him. As they say, when legends meet, some miracles are bound to happen.
Watch This Story – Jackie Chan's Contradictory Stance on His 400 Million Fortune Inheritance