"He's Like Our Charlie Chaplin": Brad Pitt Compared Jackie Chan to the Comic Legend for Influencing His 'Bullet Train' Fighting Style Earlier This Year
Published 11/25/2022, 11:00 AM EST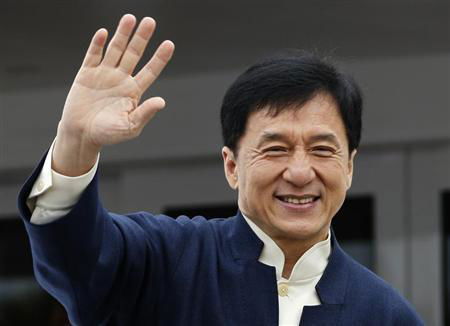 Jackie Chan is a world-renowned Martial artist and a movie star. He has left his impression all around the globe. The Hong Kong-born superstar has inspired generations of actors and martial artists. There is a long list of celebrities who have grown up watching his action scenes. Hollywood megastar Brad Pitt is also a part of that long list.
Hollywood star Brad Pitt's movie "Bullet Train" was released back in August. The movie received mixed reviews and it features action-packed scenes of the 58-year-old. However, in an interview in August 2022, Pitt gave credit to the veteran martial artist Jackie Chan for being his inspiration.
ADVERTISEMENT
Article continues below this ad
Brad Pitt considers Jackie Chan to be the best in business
In an interview with 'Entertainment Today', Pitt expressed his love and respect for Jackie Chan. He further compared him to the legendary comic actor Charlie Chaplin. Brad said, "He's like our Charlie Chaplin". He was disappointed that Jackie did not get the recognition he deserved. Brad admitted, "He is just so underrated"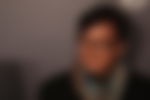 Brad Pitt had to bring intensity to the action sequence along with a little humor. It was the first time he got such a challenge. So who is better than the pioneer of such scenes?
Brad Pitt acknowledged that Jackie Chan's action smooth action scenes are very difficult to deliver. Infusing comedy with action comedy was Jackie's talent. "It's so amazing the stuff he pulled off," Pitt said. "To do something in that vein, with the comedy infused into the fights, I've never done that before!" he added.
Jackie Chan has inspired generations
ADVERTISEMENT
Article continues below this ad
Jackie Chan has revolutionized the acting industry with his breathtaking action sequences. He has been acting for more than six decades now. He has motivated generations of superstars to excel in their fields. Chan has performed in various Hollywood movies.
ADVERTISEMENT
Article continues below this ad
Chan has given exceptional performances in Hollywood as well. His work with comedian Chris Tucker in "Rush Hour(1998) enjoyed great success. Chan became the first Chinese actor to receive an honorary Academy Award in 2016.
WATCH THIS STORY: Which Martial Arts is Joe Rogan Trained In? 
Edited By: Pritam Priyedarshi