NBA Legend Kobe Bryant Helped Realize Jackie Chan of His Mistake on Son Jaycee Once
Published 03/17/2023, 5:15 PM EDT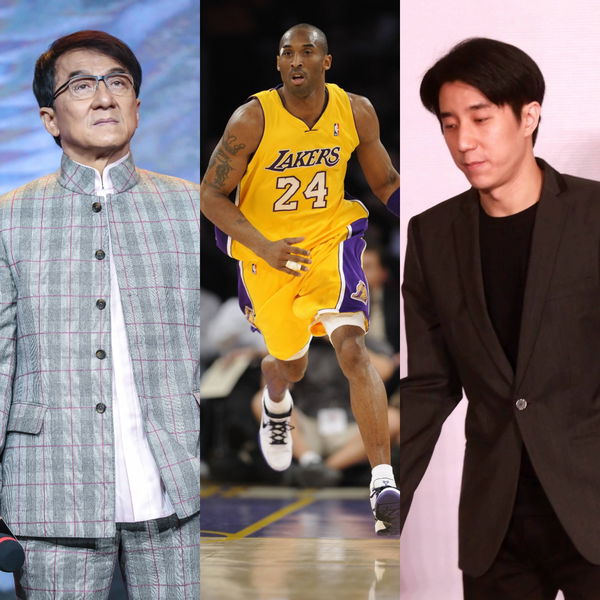 Jackie Chan was famous for his alacrity while performing unbelievable stunts. He didn't even bother if he broke an elbow, or ankle, or even thrashed his head against a rock. What he couldn't tolerate was sitting idle doing nothing. Followed by this principle, Chan condemned his son Jaycee for spending time doing nothing. So, he once thought of inspiring him with sports equipment.
As per his life's narrative, taking motivation from a former NBA star, the action hero once pushed his son to play basketball. In fact, this encouragement from his father led Jaycee to marvel at the sport. Let's get to know more about this.
Jackie Chan once took inspiration from Kobe Bryant to correct his son
ADVERTISEMENT
Article continues below this ad
In his autobiography Never Grow Up, Chan opened up about a time when he was seeing Jaycee becoming lethargic. He thought of engaging his son with some constructive hobbies. The actor gifted Jaycee a piano, then a violin, to make him find his passion. But after failing in both, Chan tried arranging a basketball court for his son.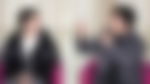 Initially, he took inspiration from the legendary Kobe Bryant, who was then flourishing in his career. Jackie thought of encouraging his son to play basketball, drawing inspiration from the NBA legend. So, he brought a basketball hoop to make Jaycee play. This one ticked. Chan Junior enjoyed playing and started spending more time practicing. After seeing him finally do something positive, Chan reflected, "I later realized it was wrong of me to demand so much of him based on what I liked instead of trying to find out where his own interests lay. I shouldn't have pushed my ideas onto him. I was too harsh about trying to force him to play those instruments."
However, when away from his son, the Vanguard actor used to get reports from his mother about Jaycee excelling in the game. In fact, he was able to successfully make the iconic three-point shots. This feat quietly impressed his father, as Chan was pleased to see Jaycee busy with something.
Chan confronted his son in a basketball match
ADVERTISEMENT
Article continues below this ad
Though a martial artist, Chan once tried to dabble in basketball and throw a challenge at his son. As evident from his book, after learning about Jaycee's potential in the sport, Chan tried to test him and said, "A thousand American dollars for every shot you make in ten attempts. If you make ten three-point shots, that's ten thousand. But if you miss one, the whole thing's off."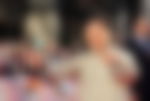 Significantly, his son made nine attempts successfully but failed in the 10th one. Jackie tricked him by rolling the ball, and as Jaycee stooped to pick it up, his position changed, and failed to judge that his last shot was in vain. To this, his father exclaimed, "Ha-ha, I almost lost ten grand to you!"
ADVERTISEMENT
Article continues below this ad
Watch This Story – Hero of Mine Arnold Schwarzenegger Bowed Down to the Martial Arts Legend Jackie Chan During Their Iconic Reunion in 2019
Thus, it is pretty evident that Kobe Bryant's game helped Jackie Chan to find out his son's passion. Even though Jaycee didn't pursue it further, the match at least cut off the distance between them.
Edited By: Debmallya Chakraborty