"Self-Peeling" Legend Bruce Lee Swallowed Angry Pills of Bitter Acceptance Through Life-Long Learning in a Resurrected Interview
Published 12/01/2022, 6:45 PM EST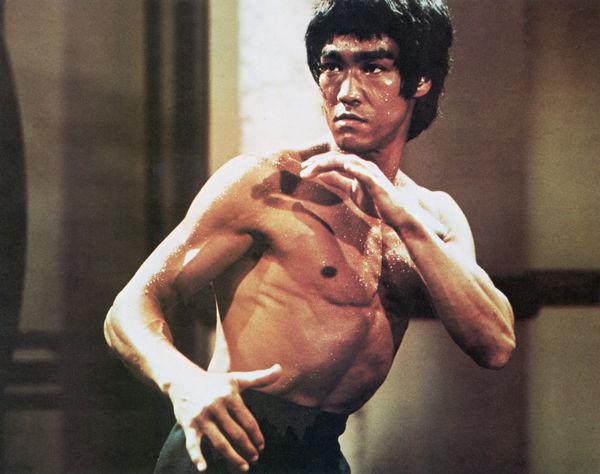 Actor and martial artist Bruce Lee is a legendary personality for the entire world. He is accountable for opening the doors of martial arts for the world through his movies. People always assumed Bruce Lee was an eminent personality, with no errors. However, people do not know that Lee had severe anger issues. The actor commented on his anger in a resurrected interview.
During his stardom period, Lee appeared in several interviews. It always excited the media to know about influential personalities. Before the rise of digitalization, many interviews with Bruce Lee were lost. However, one of his most candid interviews was resurrected this year in September by Beerdy-Bruce Lee Central.
ADVERTISEMENT
Article continues below this ad
Bruce Lee compared his characters and himself
Bruce Lee mesmerized the world with his impeccable martial art skills. In most of Lee's films, the actor has played cool-headed characters flaunting his combating skills. Especially, in his 1971 film Big Boss, Lee plays a character slow to anger, who promised his mother to avoid involving himself in fights.
In his resurrected interview, Lee was asked if he was a calm-headed person in reality, just like his characters. Lee replied to the question frankly saying;
"As a person, one thing that I have definitely learned in my life it seems like it's a life of self-examination and self-peeling of myself bit by bit, day by day is that I do have a bad temper and a violent temper, in fact so that is definitely I mean some people that I am portraying you know not mostly as he is."
He stated in the interview that he was a hot-tempered person in real and that he was just playing a character on screen. According to some sources, although Lee was hot-tempered, he eventually learned to control it. He was able to neutralize his feeling and cultivated gentleness in his behavior. Moreover, personalities like Jackie Chan appreciated Lee's cool attitude on set.
Is Bruce Lee's biopic in the making?
Yes, Bruce Lee's biopic is in the making. Taiwanese-directed Ang Lee is all set to tell the story of the martial art legend.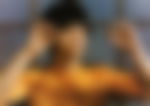 Moreover, he will cast his 32-year-old son Mason Lee in the biopic. In an interview with Deadline, the Oscar-winning director stated:
ADVERTISEMENT
Article continues below this ad
"I feel compelled to tell the story of this brilliant, unique human being who yearned for belonging, possessed tremendous power in a 135-pound frame, and who, through tireless hard work."
Watch This Story: The Real Reason Why Bruce Lee Had His Armpit Sweat Glands Removed
ADVERTISEMENT
Article continues below this ad
The untitled film is currently in its pre-production stage. Foxcatcher and Capote fame Dan Futterman is writing the script for the biopic while Lawrence Grey, Shannon Lee, Ang Lee, Ben Everard, and Brian Bell are producing it.
Edited By: Vineet Nandwana