"She'd Planted a Bomb": Jackie Chan Once Faced a Hoax Call From a Crazy Fan During His Las Vegas Concert
Published 01/16/2023, 2:45 PM EST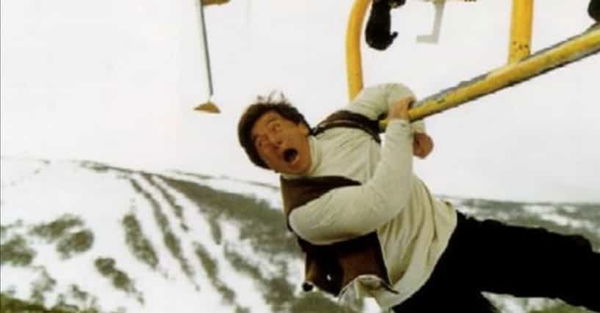 Fan obsession is an everyday culture for celebrities, especially if it's one of the biggest stars from Asia who made it in Hollywood. A martial artist, stuntman, and global superstar, Jackie Chan has his own legion of fans who follow him on everything and everywhere. In his autobiography, he narrated one such incident with a fan, that made him fear for his life. Thankfully, everything was safe.
In his 2015 autobiography "Never Grow Up" with Zhu Mo, Jackie Chan talked about how a fan once threatened to cause mass destruction by phoning his staff. It was all just a ruse. She planned this hoax to meet her idol, Jackie Chan. But this wasn't the only crazy thing she did.
Jackie Chan writes about a fan who threatened to blow up a venue to meet him
ADVERTISEMENT
Article continues below this ad
In a section of the book, Jackie writes about how fans have behaved with him over the years, and how certain fans would go way over the top just to get a glimpse of him or meet him. There, he mentioned a woman from the Philippines who bought a one-way ticket to Hong Kong to meet him. Such was her obsession with him that after she learned that Chan was in the US, she further bought another one-way ticket and proceeded to the States. After a few days of avoiding her, Chan was once presented with a dangerous proposition by the woman.
 

View this post on Instagram

 
In his autobiography 'Never Grow Up', he said, "I was giving a concert in Las Vegas. She phoned my staff to say she'd planted a bomb at the venue. They called the police, who cleared and sealed the building, then searched the whole place with dogs. They didn't find anything. It was a false alarm, though it still caused us a lot of trouble. She was out of control. From then on, we were on high alert, in case she did something really stupid or dangerous".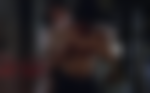 She initially just started by following Chan everywhere. To all his concerts, his venues, and even his elevator inside the Hotel lobby. One time after waiting all night for Chan, she ran after his car in a frantic chase to catch him. Chan wrote about it, "The girl had been on the entrance keeping watch on the other car. When mine started, she looked shocked and then ran full speed toward me….. Before long, she dropped her suitcase. Then she lost her high-heeled shoes. A few steps later she fell to the ground. It was like a scene from a movie".
Jackie Chan's life as a celebrity and dealing with crazy fans
ADVERTISEMENT
Article continues below this ad
Jackie Chan has had several such experiences in his life, and he often always treated them with compassion and respect. Even with this Filipino lady, he tried to meet her on several accounts just out of politeness. But the risks involved were much too high, and his security forced him not to. Eventually, with the false bomb alarm incident, he understood the gravity of the situation and his name.
 

View this post on Instagram

 
ADVERTISEMENT
Article continues below this ad
While there are countless other similar stories narrated by him in the book, this one in particular sticks out for its level of danger and obsession involved. He also talked about another fan who would only meet him once a year to slap him. Chan's book has a generous sprinkling of such anecdotes, and more!
WATCH THIS STORY – "Hero Of Mine": Arnold Schwarzenegger Bowed Down To The Martial Arts Legend Jackie Chan During Their Iconic Reunion In 2019