"Should Not Be Commenting on This Matter": Martial Artist-Turned-Hollywood Actor's Controversial Statement on Bruce Lee and Jackie Chan in a Resurfaced Video Leaves Fans Divided
Published 01/13/2023, 11:30 AM EST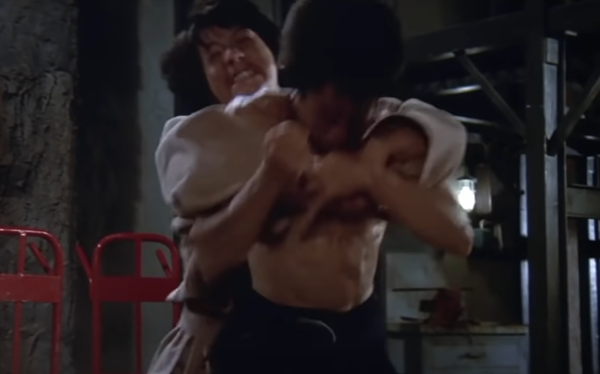 The Dark Knight fans might remember him as the mob boss 'Gambol' who the Joker allegedly killed, but Michael J White has contributed more to the world of entertainment and sports. A legitimate martial artist himself, White has his own take on various martial artists of different eras. Not afraid to share his thoughts, White made a controversial choice between two martial arts legends, in a resurfaced video.
In a YouTube video on VLAD TV, Michael J White chose a definitive winner in a hypothetical fight between Bruce Lee and Jackie Chan. Preferring one's size over the other, White's choice divided the fans in the comment section.
ADVERTISEMENT
Article continues below this ad
Fans of either Bruce Lee or Jackie Chan wasted no time in defending their idol
"Jackie Chan was bigger", said White in the short clip. White was asked who would win in a fight between Bruce Lee and Jackie Chan. Contrary to popular opinion, White chose the latter. The fans were completely at odds with each other on this. While very obviously many were riled up by White's comments, others weighed in on his martial arts knowledge and agreed with him. Here are some of their comments:
Didn't Bruce Lee knock someone out in 1.2 seconds 😅
Bruce Lee is the innovator is MMA. The dude was 100% based on combat efficiency. Jackie Chan is a God, but he couldn't even beat Donnie Yen 1 on 1
As a fellow fighter, I say Bruce Lee. IF YOU ARE NOT A FIGHTER YOU SHOULD NOT BE COMMENTING ON THIS MATTER.
He's a Bruce Lee hater because ain't no way Jackie beating Bruce Lee
Jackie Chan looks bigger than Bruce Lee ever was.
Jackie Chan's pain threshold is superhuman. Bruce would have to make quick work of him because Jackie was supposed to be dead decades ago from his stunts alone. Bruce is the better martial artist but Jackie could win on endurance plus his hands are no joke.
He is totally right
I can see it…Jackie did his own stunts
While it was evident that some of his fans agreed with him on every account, others were of the more popular notion that Bruce Lee would easily knock Chan out. Bruce Lee did have a mythical air about him, and most of his fans hold on to the idea of him being unbeatable.
Michael J White picked Chan over Lee based on his real-life observation
ADVERTISEMENT
Article continues below this ad
Rewinding back to the clip, it is interesting to notice that Michael J White didn't have his answer locked and loaded the moment he heard the question. He did hesitate for a brief second before saying, Jackie Chan. It was never an easy option to choose between the two, but White picked his winner based on height. He said, "He is not a small guy. I would say Jackie Chan is about 5'8″, 5;9″".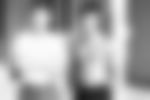 The host was also surprised at his choice, much like many fans, and said, "Jackie is not a professional fighter". But White, who met Jackie Chan once briefly before, called him durable and tough. Well unfortunately we will never know who would win in a fight between the two.
ADVERTISEMENT
Article continues below this ad
WATCH THIS STORY – Bruce Lee: Top 5 Moves Of The Legend You Need To Know
Who do you think will win in a fight between Jackie Chan and Bruce Lee? Let us know in the comments.
Edited By: Pritam Priyedarshi