"This Was Getting Serious": Rumors About Jackie Chan's Marriage Once Led to Unfortunate Turn of Events
Published 03/13/2023, 11:15 AM EDT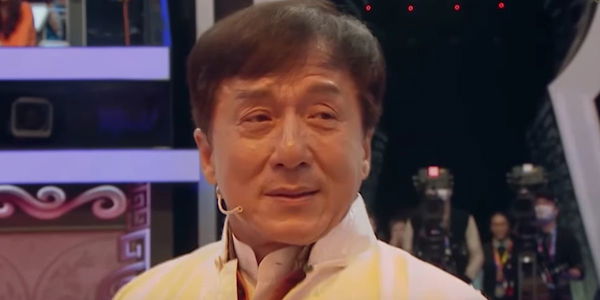 Jackie Chan had a quite disturbed love life, followed by his many affairs. As an emerging Hollywood star, the Police Story actor certainly had flings in his life. He was simultaneously trying his luck in acting and in finding a suitable companion. While there were many who were impressed by his charm, Chan didn't continue to be in a long-term relationship for his childhood insecurities, until he met Joan.
Joan Lin Feng-jiao was a Taiwanese actress when they came to know each other. He felt very comfortable and content around her. In fact, as was evident from his book, the Chinese actor fell in love with Joan after seeing her for the first time. Together they faced many adversities, and even though their marriage was not as one could have dreamt of, they stood hand-in-hand. How did they meet? When did they get married? Let's check out the rundown of events.
Jackie Chan felt concerned about his relationship
ADVERTISEMENT
Article continues below this ad
Chan dedicated the seventeenth chapter of his book Never Grow Up to the love of his life, his wife. He used to dine out with her frequently and was amazed by her loveliness. She was "even-tempered and approachable" and their vibe match quietly. As Chan described himself as an "oaf", but Joan never corrected his mannerisms or pronunciations, for him, "No matter what I said, it always made her laugh."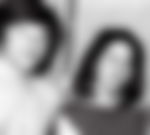 However, their interactions were not unnoticed by the media and the fans. In fact, some fans judgementally opined that Chan did not deserve this beautiful Taiwanese actress. Moreover, when a Japanese newspaper falsely declared that they got married secretly, two of Chan's ardent fans committed suicide, leaving the actor in frenzy.
This incident made the Vanguard actor worry. As he shared, "This was getting serious. I worried that these lies would lead to one of us—or more fans—getting hurt. If the media had been as all-powerful then as it is today, we probably would have split up long ago." However, following some unavoidable circumstances the couple had to get married.
Joan gave birth to Jaycee next to her wedding day
ADVERTISEMENT
Article continues below this ad
Soon after their relationship was going forward, Chan came to know that Joan was pregnant. The actors then readily agreed that the child will bear his name. Though Chan had to work through Joan Lin's pregnancy, he visited America "when the baby was about to be born."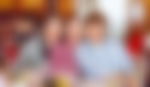 They got married on a rooftop of a coffee shop in Los Angeles. It was a noisy place, and they booked a private room where Jackie and Joan got married, as he described it, "It was hardly the wedding of anyone's fantasies, but we didn't have that luxury." However, just a day later Jaycee was born, and Chan became a husband and a father all at once.
ADVERTISEMENT
Article continues below this ad
Watch This Story –  Bodybuilding Legend Arnold Schwarzenegger's Built Compared to Bruce Lee and Jackie Chan
Surpassing every thick and thin and maturing together, Joan was indeed the love of Jackie's life. All they had to do was to gather courage and take the oath, while they did that, the rest, as it turned out, became history.
Edited By: Gideon Mathson