Bruce Lee Was 'Crushed' After Flirting With the Idea of Reviving Acting Career Following Period of Self-Doubt With Martial Arts Once
Published 03/17/2023, 8:00 PM EDT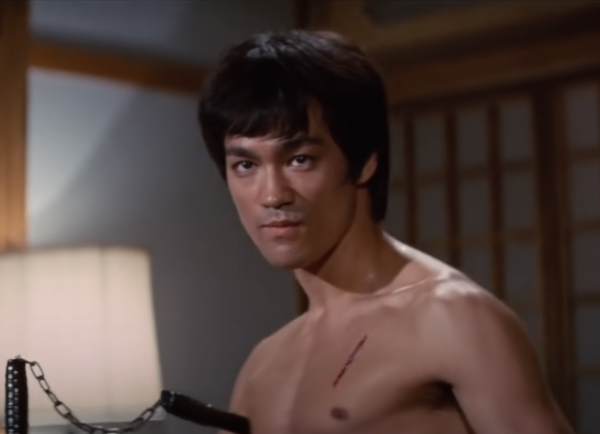 Struggling to find good acting roles during his Hollywood career, Bruce Lee's life has not been a bed of roses. After acting in the movie The Orphan which was released in 1960, Bruce Lee took a break from acting.  During this time, he opened a school, naming it 'Jun Fang Gung Fu' institute to train students in the art of kung fu. However, after training students for four years in America, Lee was dissatisfied and wished to act again. His efforts were however in vain and Lee faced tough times.  Bruce Lee's biography by Matthew Polly named Bruce Lee: A Life discloses all the details of these hard times.
The disclosures are important as they show a glimpse of the real struggles Lee faced before making a mark on Hollywood. Lee also competed at Ip Man's school during this break from acting but was not satisfied with the results. Despite his efforts, he couldn't beat his teacher named Wong Shun Leung. At this time, Lee thought of quitting martial arts and reviving his acting career.
Bruce Lee's Painful Struggle in Hollywood before becoming a household name in acting
ADVERTISEMENT
Article continues below this ad
According to Matthew Polly's biography, Bruce Lee was unable to receive help from his father. Further, the biography disclosed how his old colleagues had no time for him when he tried approaching them. Later, the Little Phoenix saw his costar Christine Pai Lu-Ming while walking on the beach. Lu-Ming had acted with Lee in the movie Sweet Time Together which was released in 1956. At that time, Lee went to say "Hi.", but Lu-Ming went past him without even glancing at him.
After years of Hollywood rejection, Bruce Lee made himself in Hong Kong and revolutionized an industry in the process. https://t.co/NQuPUgqWAe

— Film School Rejects (@rejectnation) August 11, 2021
Afterwards, the biography elaborated on how Lee met rejections everywhere he went and a lot had changed after his movie in 1960 had become a hit at the box office. Post these setbacks, Lee finally got a role as an acting coach and in 1973, began to shoot for the movie Blood & Steel (Enter The Dragon). However, this did not end his troubles. Years after his death, his wife Linda Lee Cadwell shed light on the tremendous pressure 'The Little Phoenix' experienced.
When Linda Lee Cadwell shared rare insights on Lee's mental state during the shooting of Blood & Steel
The Little Phoenix's wife stated, "Bruce was under enormous emotional pressure."  As per a report, Lee wasn't happy with the plot of the movie. According to sources, Lee's suggestions about the movie weren't followed due to which he wasn't happy and would not go to the shoot for days.
ADVERTISEMENT
Article continues below this ad
Lee's wife further gave an example that while 'The Little Phoenix' would be very energetic at first, ten minutes later he would get terribly depressed. Continuing, she told how she had to also motivate him at such difficult times. As per reports, Lee was also at loggerheads with the movie's scriptwriter which could have been a contributing cause to Lee's depression. Lee's journey indicates how he had to face numerous obstacles to achieve success in Hollywood. But, once he did, the rest has been history.
ADVERTISEMENT
Article continues below this ad
Watch This Story: Relive the Iconic On-Screen Fights of the GOAT Bruce Lee From His Collection