12-Hour Bus Rides, Homeless Teammates, Missed Weddings, and More – Minor Leaguer Reveals the Cruel Life of an Aspiring MLB Star
Published 02/19/2022, 1:22 PM EST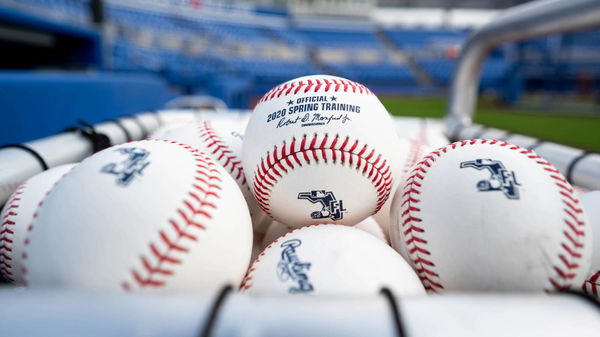 The baseball pyramid is narrow at the top. And even though it may be a flashy lifestyle in MLB, for the vast majority of baseball players, they are kept to the fringes. Life isn't all glitz and glamor. Minor Leaguers have raised a voice recently about the Major League's treatment of the athletes and the voices only seem to be getting louder.
In a recent thread on Twitter, a minor leaguer went into more details of how his trajectory has panned out so far. Not looking to make a political statement or any of the sort, the player only sought to state the facts of his career so far.
ADVERTISEMENT
Article continues below this ad
And in an eye-opening record, the details of his journey so far are stark, to say the least. The Twitter user, Jack Kruger, states that he was drafted into baseball in 2016 and chronicles his journey ever since. Speaking about his own experiences and those of the people around him, he opens up about a variety of previously unheard aspects of the athlete's life.
Aspects that we may never stop to consider because we only ever see the top performers in the sport and assume that playing the sport is just always meant to be that enjoyable. However, this gives us some fresh perspective. The minor league players have recently been getting more vocal about their concerns, even lodging a formal suit against the league.
Minor Leaguer opens up about his career
Speaking of his first year in the sport, Kruger speaks about the constant travel and the meals he used to take for a majority of the time. Nutrition managed? Sure. It was peanut butter and jelly Sandwiches. But surely he was fairly compensated for his playing time, right? Well, depends on what you call fair.
After being drafted in 2016, I went to Rookie ball.

12-hour bus rides through the night, more peanut butter & jelly sandwiches than you can believe, and long days at the park.

Made $480 every paycheck (2 weeks).

No pay in the offseason.

— Jack Kruger (@jack_kruger_) February 16, 2022
And there was no pay for him in the off-season.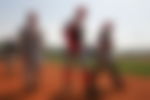 But surely, initially, the troubles of any entry-level job are significant. Things get better.
In year 2 of his playing career, he was apparently still living in shared housing with 7 other people. In a 2 bedroom apartment.
In 2017, I lived in a 2-bedroom apartment with 7 other guys.

Unfurnished apartment.

Slept on air mattresses.

2 guys in each room, 2 guys in the living room, 1 guy in the kitchen.

— Jack Kruger (@jack_kruger_) February 16, 2022
He also was relatively close to the majors. Starting the 2021 season in AAA ball, only one step away from MLB, Kruger reportedly was only making $12,000 for the year. Despite his impressive resume boasting credentials as being a 2-time minor league All-Star.
Kruger also raised a voice about the free agency provisions active in the minor league. Although set for free agency this season after already having spent 7 years in the minor leagues, if he is promoted to the majors, he will have another 6 years of contracted playing time added to his tally before his next big free agency comes up.
About to start my 7th year in the minor leagues.

After this year, it will be the first time in my career that I'll be a free agent.

If I make it to the big leagues this year, I'll have to play another 6 years in the big leagues before I'm a major league free agent.

— Jack Kruger (@jack_kruger_) February 16, 2022
Watch This Story: This Collector Caught Baseballs Worth Over $100,000
Where to go from here?
Ending the thread, Kruger in no way intended that people should express sympathy towards these athletes. He states that they have made a choice, but just acknowledgment from the masses that not all pro baseball players are millionaires might also go a long way to assuage the concerns of your everyday minor leaguer. Every MLB player may have it reasonably made, but you cannot think the same applied to minor leaguers.
Does professional baseball need reform?

Probably, but that's not my point.

My point is that you have guys working 3 jobs in addition to training, guys who are homeless, guys who can't support their families…

Just remember: not all pro baseball players are millionaires.

— Jack Kruger (@jack_kruger_) February 16, 2022
ADVERTISEMENT
Article continues below this ad
His final message is a rousing call setting out what he has seen in his minor league career. Mentioning instances of people who are homeless or unable to sustain their families, Kruger goes on to make clear that this is the choice they made, but the struggle came after.
I've had teammates who were homeless.

I've had teammates skip numerous meals.

I've had teammates get called up & down more than 20 times in a season.

I've missed weddings.

I've missed events.

Besides my signing bonus, I've made very little money.

— Jack Kruger (@jack_kruger_) February 16, 2022
ADVERTISEMENT
Article continues below this ad
While it may be clear to several players that things cannot continue the way they are going; it seems as though Major League Baseball, too, is having to sit up and take notice. With the issue being of prime discussion in the ongoing CBA negotiations, we can only hope that the issue is at the very least discussed and, if possible, even addressed to help along with the negotiations. But what do you think? Are the Minor League players making enough? Do you think a rejig is in order?