Aaron Judge Includes Anthony Volpe in Power Picture With Giancarlo Stanton – Next Shortstop For the New York Yankees?
Published 03/22/2022, 12:57 PM EDT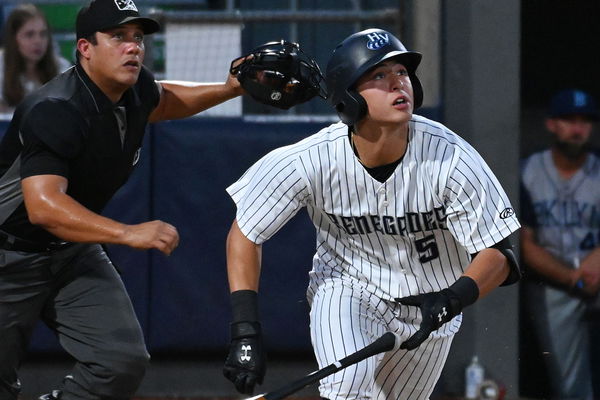 The New York Yankees are a team in build mode. With an underwhelming 2021 campaign that saw them end their bid with a wild card game loss to the Boston Red Sox, the Yankees will be looking to move on from that setback fast. And bringing in some new blood may well do wonders for the Yankees' mindset. Perhaps even better if the newer player is a No. 1 prospect. And that seems to be the case with top prospect Anthony Volpe.
With the New York Yankees starring in their spring training matches, the roster seems to be taking shape for the season. And although not yet a part of the 40 man squad for the Yankees, Anthony Volpe certainly seems to be on the cusp. With the shortstop enjoying a season with Lower A Tampa in 2021, he could be well-positioned to make the step up soon. And he looks ready.
ADVERTISEMENT
Article continues below this ad
New York Yankees pose with Anthony Volpe
The New York Yankees' spring training saw several of their minor league prospects called up to practice with the major leagues, and that has led to a photo with some serious drip. Aaron Judge, the Yankees' right fielder, posted a photo with himself, star hitter Giancarlo Stanton and Anthony Volpe in a pose fit to adorn the hottest album of 2022.
In an obvious reflection on how used they are to being snapped, Aaron Judge and Stanton appear to hold their expression while Volpe simply cannot hold back his smile. The Yankees have been fairly conservative in their picks this off-season, having only signed Isiah Kiner-Falefa at shortstop.
ADVERTISEMENT
Article continues below this ad
This could well be in line with their succession planning for the side, as they foresee either Anthony Volpe or Oswaldo Peraza breaking through to the major leagues soon. The two prospects have enjoyed relative success in the minor leagues, and with no major signings coming through in shortstop, this could be their time.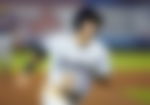 While Volpe will likely head back to play with Tampa Bay this season, a continued performance could well see the Minor Leaguer take a step up soon and even more so if he ensures a connection with stars from the major leagues. And for now, it seems like Volpe has that in place, with at least Aaron Judge.
ADVERTISEMENT
Article continues below this ad
Watch This Story: New York Yankees Lose Out On Yet Another Free Agent Target To Rival Boston Red Sox
Do you see Volpe taking the step up this season? And if so, do you expect him to have an impact? What do you think the Yankees can do to ease the transition with the players?