Alex 'A-Rod' Rodriguez Once Pulled Off Slapgate on Rivals Glove in One of the Most Infamous Moments of His MLB Career
Published 04/21/2022, 11:13 AM EDT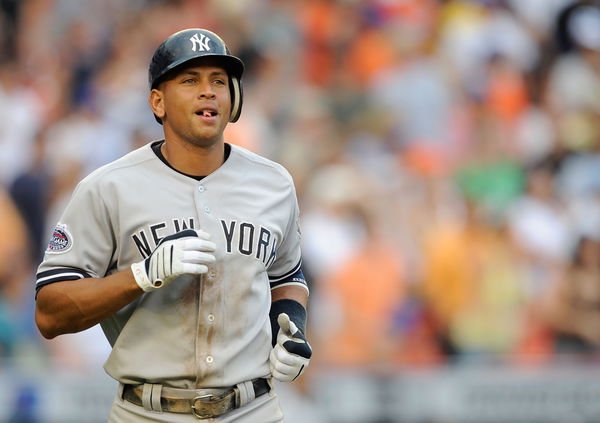 Alex 'A-Rod' Rodriguez is one of the best ever to step into the ballpark in Major League Baseball. The Yankees legend has dominated an era of baseball. Though A-Rod was a great player, he was also one of the most controversial players to play in MLB. He made the historical rivalries between the Yankees and Red Sox even more memorable with his controversial actions in the ballpark.
The New York Yankees vs Boston Red Sox have to be the most iconic rivalry in the history of Major League Baseball. Over the past 100 years, these two teams have never liked each other. As time passed by, the rivalry reached a new height. And if a player like Alex Rodriguez plays for either side, then it will only get more controversy.
ADVERTISEMENT
Article continues below this ad
Taking back to the time, in the 2004 season, the New York Yankees played against their arch-rivals, the Boston Red Sox in the American League Championship Series. At that time, A-Rod had recently joined the Yankees. And in his first season with the Yankees, A-Rod created a brawl against the Red Sox.
Alex 'A-Rod' Rodriguez slapped a ball from a Red Sox player's glove
This incident is from the 2004 season. The Yankees were on the verge of winning the American League Championship Series. They blew a 3-0 lead against the Red Sox and ended up trailing 4-2 in game 6 of the series. Alex 'A-Rod' Rodriguez stepped onto the plate in the eighth inning of the Game 6.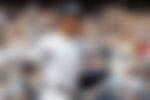 While batting, A-Rod hit the ball to first base, where Bronson Arroyo of the Red Sox was on the field. When Arroyo ran towards A-Rod to dismiss him from the plate, the Yankees star literally slapped his hand on Arroyo's glove. Eventually, after reviewing the replays, umpires called him out, and the Yankees also lost the game to their biggest rivals.
According to NCB Sports, A-Rod admitted that he did it on purpose, and it was worth a try. "It was worth the try. How's that?," said Alex 'A-Rod' Rodriguez. "I was trying to go for his glove, and Arroyo's a very good athlete. He got off the mound very quickly."
ADVERTISEMENT
Article continues below this ad
15 years ago, Alex Rodriguez got hit by a pitch from Bronson Arroyo and a benches-clearing brawl ensued.

A-Rod's daughters saw the clip a few days ago and had some thoughts. pic.twitter.com/mgVMotx6IN

— ESPN (@espn) July 29, 2019
Even after the retirement of A-Rod, the rivalry between the two teams has only grown. Earlier this season, the Yankees defeated the Red Sox in the Bronx in their opening day game.
ADVERTISEMENT
Article continues below this ad
Given their historic rivalries, which team do you root for?