"All Y'All Did Was Throw Dirt"- Chicago Cubs Star Praises Odell Beckham Jr. For Silencing Critics
Published 01/03/2022, 9:32 AM EST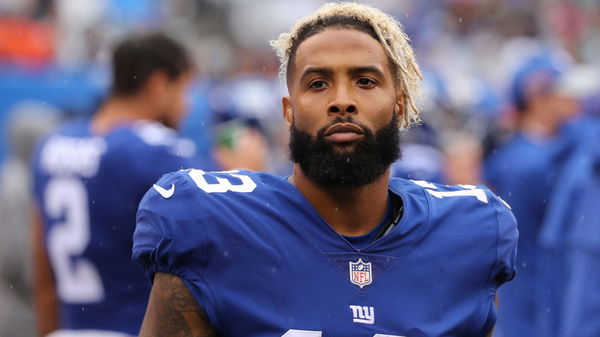 ---
---
Marcus Stroman has signed onto the Chicago Cubs starting from the 2022 season. And while the Cub faithful will be looking forward to seeing the #0 jersey on the mound, Stroman seems to be just as excited too. While the MLB is under a lockout, Stroman has taken to several exploits to endear him to the fanbase. And some would say he has been successful.
ADVERTISEMENT
Article continues below this ad
Marcus Stroman has recently been very active on Twitter to engage with as many fans as he can to ensure that the Wrigley Field sees cheers when he walks out to the mound next season. Stroman, while a gun pitcher, has also recently taken to speaking about the mental side of the sport. And he might just have found an ideal foil.
ADVERTISEMENT
Article continues below this ad
Stroman speaks about Odell Beckham Jr.
Stroman took to Twitter to congratulate NFL star Odell Beckham Jr. who recently signed on with the Los Angeles Rams. The wide receiver had been coming under some flak recently. Beckham Jr. was going through a bit of a dry patch when it came to touchdowns, but that has since cleared up.
Said Stroman, "Love seeing him make all of y'all eat your words!"
Several other users on Twitter also added their two cents. Adding that the criticism the NFL player received was not down a lack of his ability but rather a stark drop in his contribution when it came to touchdowns. The gridiron was aching for the wide receiver to perform.
Odell Beckham Jr. and his resurgence in the NFL
While Odell Beckham Jr. may have been suffering from a slight drought in homeruns while with the Cleveland Browns, that no longer seems to be the case.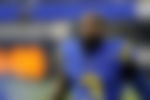 ADVERTISEMENT
Article continues below this ad
The eighth-year pro has managed to latch onto 4 touchdown passes over a five-game span for the Los Angeles Rams. Beckham Jr. signed onto the Rams for a 1 year $1.25 million dollar deal after clearing his waivers with the Browns. The November signing though is making good for lost time with his performances.
Watch this story: Tom Brady and Other Top NFL Stars that were drafted in the MLB
Speaking to a publication, the star revealed that he was unhappy with his performances leading into the drought. Said Beckham Jr. "Over the last couple of years, I've felt deprived. I've definitely missed the end zone for sure, and it just hasn't been as easy and seamless as it could and should be."
ADVERTISEMENT
Article continues below this ad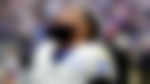 However, his recent productivity is throwing up some cheer for the NFL star. "I'm just happy that I'm at a place that I'm having fun within myself," Beckham said.