Another Day, Another Record For Shohei Ohtani As He Secures Another MLB First To Start Off 2022
Published 04/08/2022, 3:19 AM EDT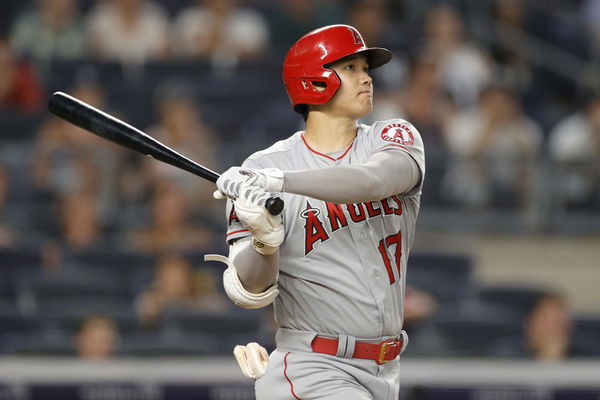 This is just Shohei Ohtani's world and we're all just living in it. In another showing from the star athlete that has left viewers in awe of his talents, he did what no one in MLB has done before on Opening Day. Granted his 2- way play is something that sets him apart from most players, but Opening Day saw a striking stat develop.
Ohtani was both, the first pitcher on the mound for the LA Angels as well as the first batter to take home plate in the 2022 season, becoming the first player in MLB history to achieve that stat.
ADVERTISEMENT
Article continues below this ad
Shohei Ohtani is one of MLB's most premier athletes and every day that passes only seems to strengthen his case. Even so, it becomes necessary to take a step back and acknowledge the level of what Ohtani is doing here.
While there may have existed a few 2-way players in the sport in its history, it is unlikely that any were such high performers in both departments. And with a blockbuster 2021 season behind him, it doesn't seem like Ohtani is in any mood to slow down.
Shohei Ohtani logs another record
Shohei Ohtani is arguably fast becoming the most well-regarded player in MLB. And perhaps it is records like these that build the folklore around him. Named the starting pitcher for the Angels' Opening Day face-off with the Houston Astros, Ohtani already had in place the first pitch for the Anaheim franchise. However, it was when he walked in to face the first pitch too that he created history.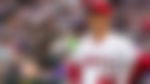 Featuring as the lead-off hitter for the Anaheim Angels in Joe Maddon's lineup, he was unable to achieve significant success from the plate but did well to perform from the mound. Ohtani had a bit of a disappointing night with the bat in hand going 0 for 4, but seems to have showcased his pitching prowess quite well.
ADVERTISEMENT
Article continues below this ad
Shohei Ohtani is the first player in AL/NL history to both throw his team's first pitch of the season AND face his team's first pitch of the season as a hitter.

— MLB Stats (@MLBStats) April 8, 2022
Having pitched 4 ⅔ innings, he struck out 9 batters over that span. He, however, did allow one walk and one run over that course, too. Fans, though, will be happy that Ohtani is back to pitching form, regularly logging 3 digit pace with his fastball and delivering a fair few breaking balls as well.
ADVERTISEMENT
Article continues below this ad
Watch This Story: How The MLB Lockout Could Affect Ohtani's Contract and Free Agency
And with the rest of the season yet to go, we can expect Ohtani to ramp up production on both offensive and defensive ends; but do you think he has what it takes to deliver another MVP caliber season? Or do you think that the average of both of his skillsets makes him worth more than a specialist position player? What would you have him do to deliver as a top performer?