Ben Affleck Outshines Jennifer Lopez' Ex-Fiance Alex 'A-Rod' Rodriguez With a Super Expensive Ring
Published 04/11/2022, 9:00 AM EDT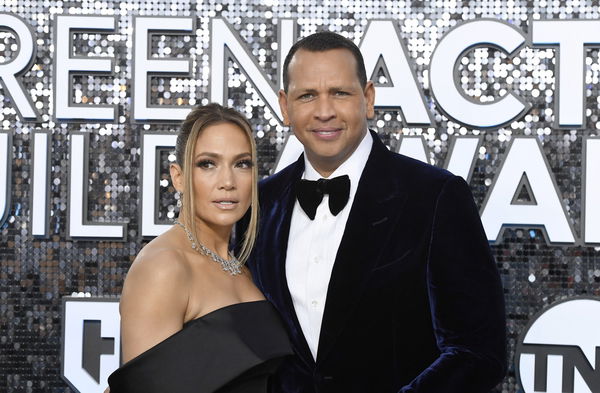 Alex 'A-Rod' Rodriguez might've had a stellar career on the diamond, but he continues to be in the news even off it. And with his former beau Jennifer Lopez, now engaged to movie star Ben Affleck, it appears as though she has finally moved on from Rodriguez. Sporting a new rock to adorn her finger too, it certainly seems official for the Hollywood couple. But how does it compare to the ring that A-Rod got her?
Announcing their engagement back in March 2019, Alex Rodriguez and Jennifer Lopez were together for a long time before announcing their separation in 2021. The two were reportedly engaged in an intimate ceremony; and announced their engagement with an emerald-cut diamond set in a ring estimated at the time to be worth over $1 million. J-Lo however was subsequently spotted without the rock in 2021 and announced her breakup with the former Bronx Bomber. Recent reports have her engaged to her boyfriend Ben Affleck.
ADVERTISEMENT
Article continues below this ad
How do the rings compare?
Ben Affleck's newest ring is supposedly an absolute stunner. After some hazy shots captured by the media, Lopez came out, revealing the ring herself in her newsletter. With the green diamond on the show, Lopez revealed several details about the new ring. Sporting an 8.5-carat green diamond at its center, it seems to have captured her imagination because of the color.

Lopez has previously said that green was her lucky color. "Maybe you can remember a certain green dress. I've realized there are many moments in my life where amazing things happened when I was wearing green," she added. And if truly a naturally occurring diamond, the new stone could be worth well over $5 million and maybe reach even as high as $10 million, according to estimates.
In comparison, Alex Rodriguez had bought the superstar a clear emerald-cut diamond. Reportedly weighing between 10 and 15 carats, the diamond was set in a ring with fine work. It was reported at the time that it could have cost anywhere in between the range of $1 million to $5 million.
ADVERTISEMENT
Article continues below this ad
 

View this post on Instagram

 
While love has no price, Lopez's ring preferences are certainly clear. Even in her first engagement to movie star Ben Affleck, she began a global trend. Sporting a pink diamond, J-Lo made colored diamonds the gems of choice across the spectrum. Moreover, Ben Affleck, having been previously engaged to J-Lo in 2002, knew her preferences.
ADVERTISEMENT
Article continues below this ad
Watch This Story: "Big Problem At The Moment" – Alex  'A-Rod' Rodriguez Asks For Help From Fans
But what do you think? And which ring do you prefer? Would you rather have the green ring that she currently wears? Or did you like her ring while she was with Alex Rodriguez?